Art exhibition in Qamishlo
Paintings to voice the resistance of Afrin and celebrate Rojava diversity.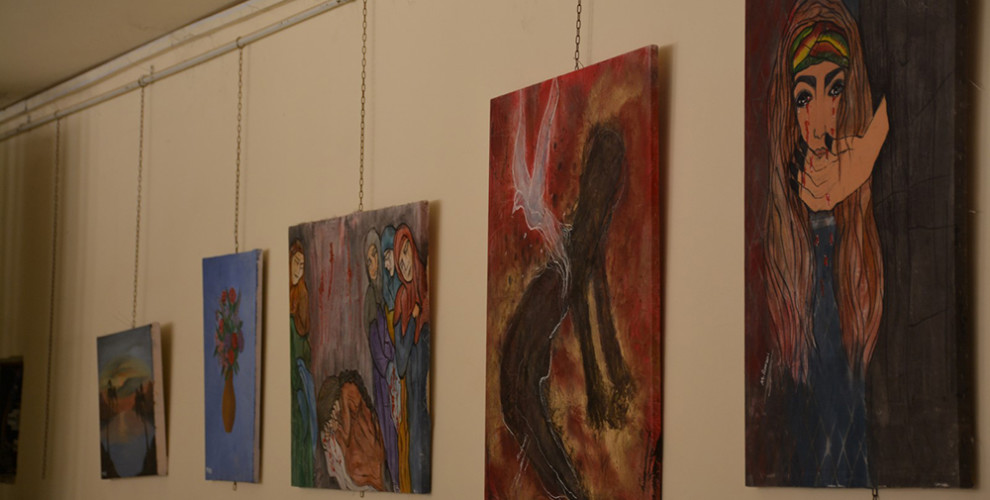 The 3rd Rojava Painting Exhibition was opened in Qamishlo. The exhibition is promoted by the Cultural and Art Council in the Cizire Canton. Artists were invited to present their works inspired by the slogan: "The art of the peoples is the voice of Afrin resistance".
The exhibition is organised within the Day of Martyrs and opened on 18 May.  
Some 125 paintings by 47 painters coming from Cizire, Firat (Euphrates) and Manbij are exhibited. The paintings reflect the resistance in Afrin during the attack and subsequent invasion by the Turkish State and its mercenary allies. There are also paintings describing the nature in Rojava and the Kurdish and Rojava reach and diverse culture.
Dozens of painters, intellectuals from Northern Syria, and Cizire Democratic Autonomous Administration representatives opened the exhibition in the premises of the Rojava University in Qamishlo.
The exhibition will close on Sunday 20 May.