Autobiography of Sakine Cansız presented in English
Meeting in London with translator Janet Biehl.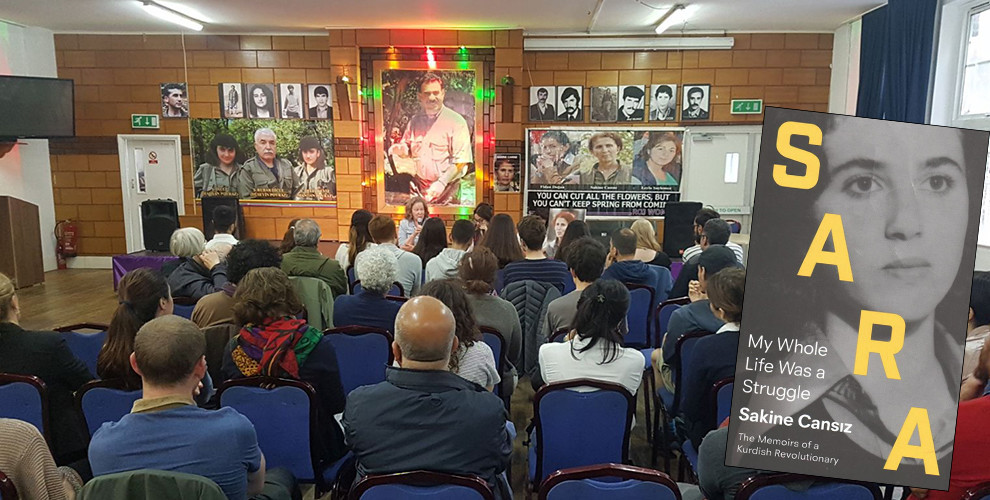 The English version of Sakine Cansız' autobiography, "Sara, My Whole Life Was a Struggle" was presented in London by the translator Janet Biehl and journalist Ülkem Zeremya.
The meeting was organized by YXK and Roj Women, while the book is published in the UK by Pluto Press.
Janet Biehl, who wrote a detailed chronology at the beginning of the book to put Sakine Cansız's life better into context, said that Sara was a fearless and resilient woman.
Journalist Ülkem Zeremya said that the autobiography was in fact also the history of the Kurdish Freedom Movement. Zeremya, who likened Cansız to a flowing stream, added that she has a prominent space in the world history of women.
Drawing attention to the resistance of Cansız against the 12 September coup, Zeremya said that the struggle of Cansız has at its the core justice, equal life, rights and freedom.
The meeting opened then to the floor and listeners could ask their questions and the debate.
Janet Biehl signed the book at the end of the meeting.
Sakine Cansız was one of the founders of the PKK (Kurdistan Workers' Party). She was born in Dersim. She was murdered on 12 January 2013 in Paris, together with two other Kurdish women, Fidan Dogan and Layla Saylemez.