Children in Raqqa train at Culture and Art Center
Raqqa Culture and Art Center has contributed to the cultural and artistic activities of the region by training more than 300 children in the field of culture and art in the last 5 years.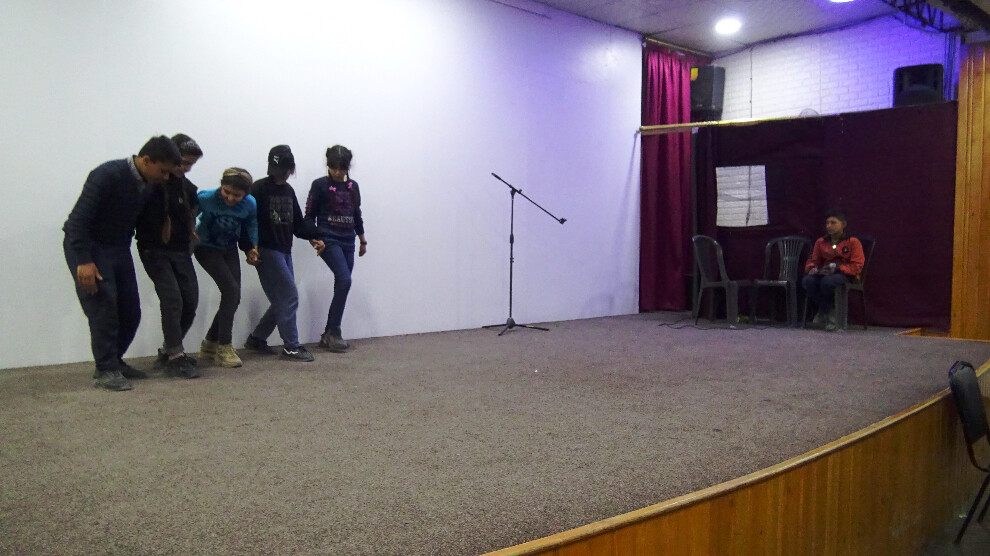 Raqqa Culture and Art Center was opened in 2018 with the aim of keeping the culture of the region alive, protecting and developing it. The center has become one of the important public institutions of the region. The Children's section, affiliated to the Culture and Art Center, is one of the main sections of the center.
The center encouraged hundreds of Raqqa children to develop artistic and cultural skills.
Every day, dozens of children apply to the Children's section of the Culture and Art Center to improve themselves both artistically and culturally. The center supports and educates children through experts and qualified trainers.
Jonêr Ebdulmunim, one of the trainers, told ANHA that the door of the center is open to everyone. Music teacher Fadıl Qedur added that children show great interest in participating in the activities of the centre.