Concert in Barcelona demands freedom for Öcalan and political prisoners
A concert called "Time for hope for Kurdistan" was held in Barcelona on Saturday to demand freedom for Kurdish people's Leader Abdullah Öcalan and all political prisoners.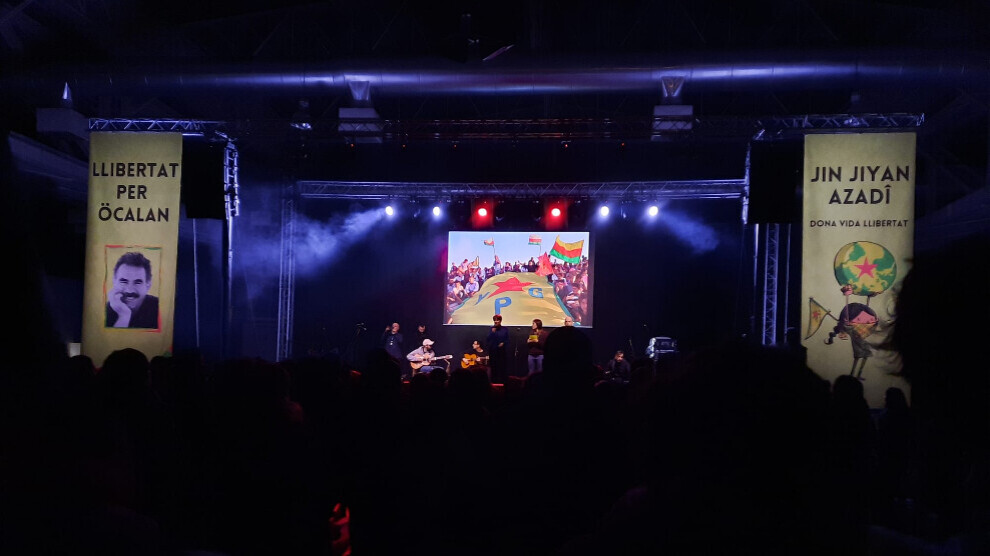 The concert "Kurdistan, Time for hope for" was organized by Azadi Platform, Ciemen and other solidarity groups.
The concert was organized for the "Kurdish people's right to self-determination and the freedom of Abdullah Öcalan and all political prisoners! Dona, Vida, Libertat! (Jin, Jiyan, Azadi!)".
In addition to Kurdish artist Diyar Dersim, Catalan artists Clara Peya, Ebri Knight, Las Bajas Pasiones, Lil Rusia, Adala and Mabel Flores took the stage.
David Minoves from the Organization for the Defense of Languages Under Pressure, Ramon Montavani from the Italian Communist Rifondazione Party, the Catalan Republican Left Party Parliamentarian Ruben Wansberg, the United People's Party Parliamentarian Eulalia Reguan were present at the concert.
Speeches were made by Faruk Doru and the Catalonia Jineoloji Committee on behalf of the Organizing Committee.