Culture and Sports Festival held in Kobanê
The First Culture and Sports Festival in the Euphrates region was inaugurated by the Syrian Revolutionary Youth Movement. The festival is named after Martyr Bawer Agir.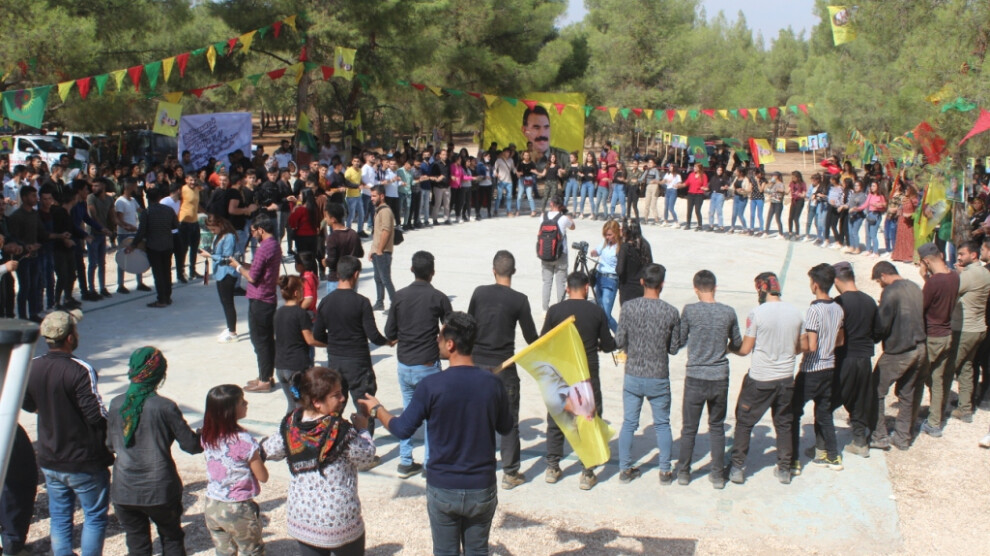 On the anniversary of the martyrdom of Bawer Agir, who was martyred in the invasion attacks of the Turkish state, the Syrian Revolutionary Youth Movement launched a Culture and Sports Festival dedicated to martyr Bawer Agir. Posters of the martyrs and banners denouncing the attacks of the Turkish state were hung on the grounds of the festival held in the Kobanê Forest.
Bahoz Kobanê gave a speech on behalf of the Kobanê Military Council and Mawa Kobanê on behalf of the Syrian Revolutionary Youth Movement at the festival which started with a minute of silence.
Speakers emphasized the struggle of the youth and underlined that the Turkish state cannot break the will of the youth. Stating that the Turkish state is trying to make the Kurdish people stay away from the ideas of Leader Abdullah Öcalan, the speakers unveiled that Kurdish leader Abdullah Öcalan's ideas are strong enough to resolve the existing problems in Middle East.
Following the speeches, art groups from Kobanê appeared on stage. While the Manbij Folklore group staged local plays, the Manbij Taekwondo Team performed a show match. A volleyball match was organized between the teams participating in the festival from Manbij and Kobanê.
The festival ended with artist Mueyd Şîwêş performing on stage.