Dengbej Feyzoyê Rizo passes away in Krasnodar
Diagnosed with stomach cancer two years ago, Yazidi musician Feyzoyê Rizo has died of cancer in southern Russia.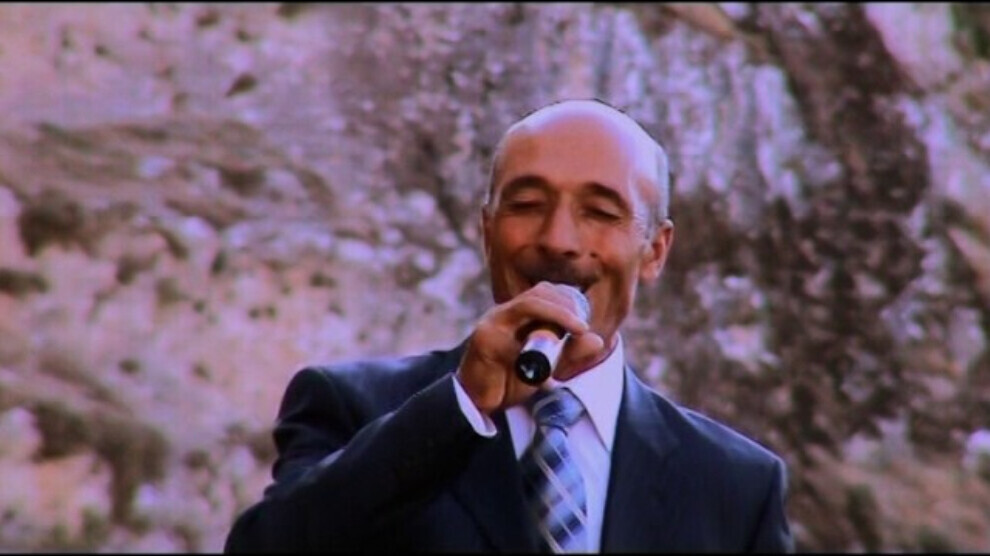 The Yazidi Dengbêj [story teller singing ballads] Feyzoyê Rizo died in Krasnodar in southern Russia on Tuesday evening. He had been diagnosed with stomach cancer two years ago and his condition had deteriorated in recent days. The funeral will take place in Krasnodar.
Feyzoyê Rizo was born in Armenia in 1954. His family came from what is now Turkey and fled from the massacres of the Armenian, Christian and Yazidi population groups first to Iğdır, and then to Armenia in 1915. Part of the family moved on to Georgia. Rizo was the nephew of Dengbêj Şeroyê Biro and Mecîdê Faris, who were well-known in the Caucasus, and followed his father's advice: "Don't forget our songs." His songs were broadcast on Radio Yerevan throughout Kurdistan for 26 years. After 2003, Rizo performed together with Egidî Cimo at many festivals in Kurdistan. He can also be seen together with Cimo in the film "Vodka Lemon" by Hiner Saleem.
In a message of condolence, the Kurdish cultural association TEV-ÇAND Europa described Feyzoyê Rizo as a "bridge between old and new folk songs". Rizo came from a family of artists and was known far beyond the Caucasus. "He was a natural member of our artistic and cultural movement and was loyal to the struggle for freedom until the very last moment. Both the movement and the dengbej culture have lost a valuable and humble member with his death. With his humble personality and his art, he will forever remain an important value," TEV-ÇAND stated.

Dengbêj are traditional Kurdish storytellers reciting long epic songs, generally without musical accompaniment. Their epics contain a variety of Kurdish history, love stories, and the struggle of Kurds against suppression. Dengbêjs do not sing for entertainment only. They have also played a vital role in transferring oral Kurdish history to the new generations, especially against assimilation policies of the sovereign states ruling the Kurdish land. Not many Denbêjs, however, remained.