Diary of Gurbetelli Ersöz published in French
The diary of Kurdish journalist Gurbetelli Ersöz has been published in French by Les Éditions d'En Bas in Switzerland.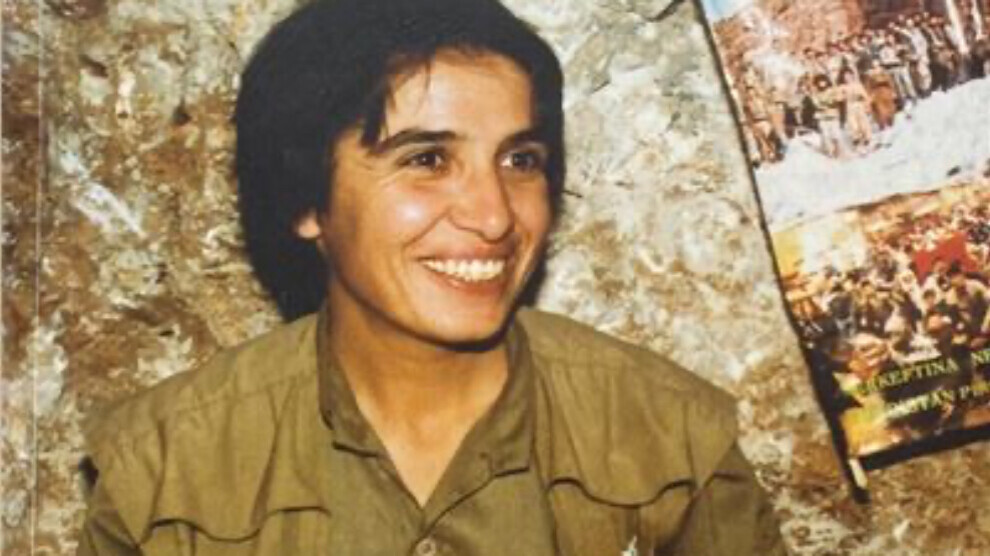 The book "I engraved my heart on the mountains" by Gurbetelli Ersöz has been published in French translation by Les Éditions d'En Bas in Switzerland. A book launch will take place on 29 September at Le Pavillon in Lausanne. Speakers will include Pascal Cottin and Jean Richard from the publishing house Les Éditions d'en Bas and Bernard Fibicher, former director of the Musée des Beaux Arts.
BACKGROUND
Gurbetelli Ersöz was born in the Akbulut village of Elazığ's Palu district. When she was born, her father was a worker in Germany and that's why she was named Gurbetelli (foreign place). When she was a third-grade student at primary school, her difference with her friends and teachers was her language. She began to ask why, how at that time. She studied chemistry at Çukurova University. Later, she worked as an assistant at Çukurova University. She began to get involved actively in politics.
Gurbetelli Ersöz then became a journalist and she was detained on December 10, 1990. She was kept in detention for 15 days and tortured. After being kept in detention for 15 days, she was sent to Malatya Prison and held in prison for two years. After being released, she kept doing journalism. On April 23, 1993, she began to work for Özgür Gündem Newspaper. Then, she became the editor-in-chief of the newspaper and became Turkey's first female editor-in-chief.
On December 10, 1993, the building of the newspaper was raided by hundreds of police. Gurbetelli Ersöz was one of the detained journalists. After being kept in detention for 13 days, she was sent to Sağmalcılar Prison. She was released from the prison when the first hearing of the trial opened against her was held in June 1994. She kept working as a journalist for a while but then she decided to wage her struggle in another field. She joined the armed struggle. On October 8, 1997, she fell as a martyr in a clash with the Kurdish Democratic Party (KDP). With her stance against male language and mentality, she wrote a path for today's female journalists.
In the mountains, she kept a diary between 27 July 1995 until her death on 8 October 1997, which was published by Mezopotamien Verlag in Neuss in 1998 and Aram Publishing House in Amed (Diyarbakır) in 2014. The book is a personal account of her life and thus, at the same time, a contemporary document that reflects a fraction of the war in Kurdistan that has been going on for forty years. It remains banned in Turkey, and in Germany it was confiscated along with tens of thousands of other works in 2019 as part of the ban on Mezopotamien Verlag by the then Federal Minister of the Interior Horst Seehofer.