European Dersim Festival to be held in Frankfurt
Everything ready for the 11th European Dersim Festival to be held in Frankfurt on 24 and 25 May.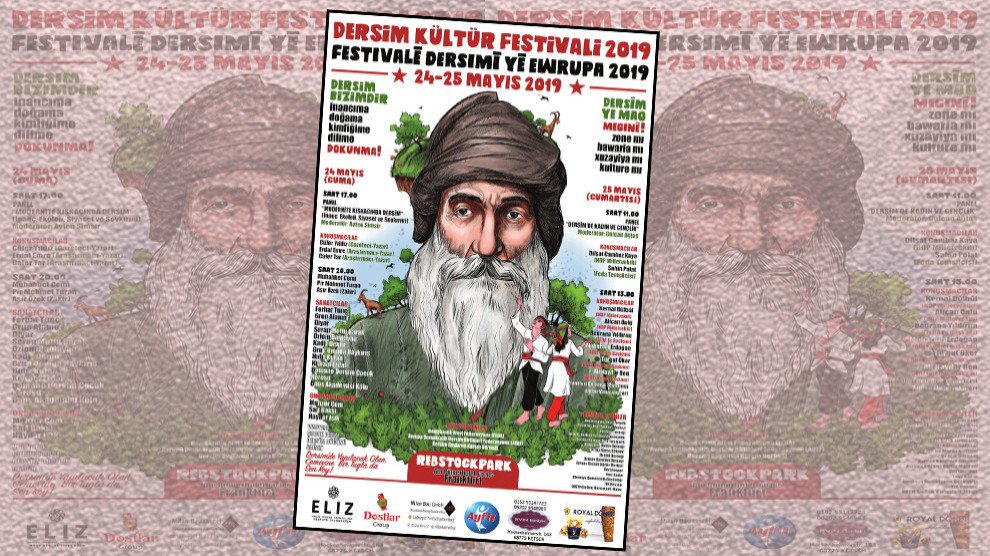 The 11th annual European Dersim Festival will be held in Frankfurt this year. The Organizing Committee made a statement about the festival to be held on May 24-25, and invited everyone to join the event. The organising committee said: "Dear people of Dersim, dear Dersim friends, We have prepared our Dersim Culture Festival with enthusiasm."
The statement continued: "We have organised the Dersim Culture Festival for years with great dedication to Dersim, our faith, our language and our culture. We sincerely believe that women, men, young people and our children will join this festival."
With this year's Dersim Culture Festival, said the organisers, "we will start a new important campaign. All of the proceeds of this festival will be donated to an alternative Cem House which is based on the traditions of our Alevi faith and the values ​​of Dersim." The organising committee drew attention to the hunger strike resistance in Kurdistan, Turkey and the world and called for a solution to avoid any death. Likewise the organisers condemned the violence against the mothers of the hunger strikers.