Gorani music against assimilation
Ferhat Demir, who makes music in Gorani dialect of Kurdish for the first time in Northern Kurdistan, stated that there has been a serious assimilation against Kurdish for years, adding; "My aim is to make people listen to the melodies in other dialects."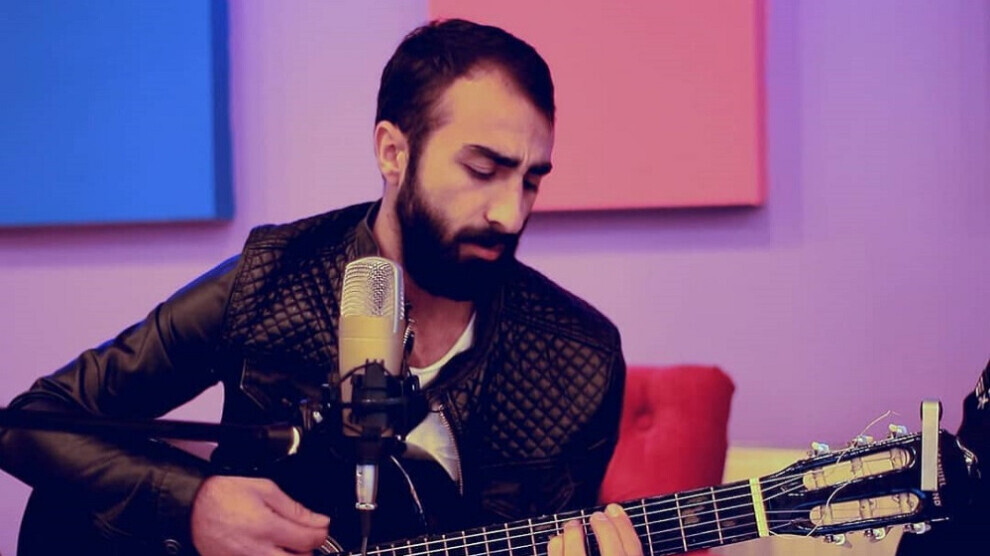 Ferhat Demir, who comes from the city of Agri in Turkey, makes music in the Gorani dialect of Kurdish, which is used in the region where Iran and Iraq borders intersect. Speaking to ANF, Demir, whose mother tongue is the Kurmanji dialect of Kurdish, pointed out that singing music in other dialects is an important attitude against assimilation. Demir has been making music in Ağrı for 10 years and street music in Istanbul for 3 years. Pointing out that Kurdish music is currently more stable compared to the past, he emphasized that the reason for this is the destructive approaches to the old melodies.
I HAVE SUCCEEDED IN INTRODUCING OTHER DIALECTS OF KURDISH
Making music in Armenian, Persian and Arabic languages, Demir pointed out that he is the first one to make music in Gorani dialect in Turkey. He continued; "The language of my music is Kurdish. There are no Goranis in the north (of Kurdistan). The Goran Kurds live in Iran. The owner of my work is also Iranian. I took a risk, of course, like not being listened to. My aim is to have people here listen to the melodies in other dialects of Kurdish music. I have indeed succeeded. Especially in Ağrı, many press organs were interested in it. Many people expressed that they listened to this piece and liked it very much."
THEY DO NOT ALLOW THE WORD KURDISTAN IN SONGS
Reminding that there has been a serious assimilation against the Kurds in Turkey for decades, Demir commented; "If you do not take a stance against this fact you cannot make Kurdish music. I experienced bad things when I made this music back then.
In essence, there is no political base in it. There is a cultural formation. This is forbidden, for example. I do not focus on this. I do not make any propaganda, I only make Kurdish music against assimilation. This constantly makes you cautious over time, but it didn't affect me much. I still continue to make music."
GORANIS ARE TRYING TO ADVANCE THEIR MUSIC
Demir revealed that some Kurdish musicians asked too much money from him when he wanted to cover their songs and noted that there was no such expectation among the Iranian Kurdish musicians. Adding that Iranian Kurdish musicians gave him permission to cover tracks as he wished and even to translate them into Kurmanji dialect, Demir said that the musicians in Iran are looking at the cultural aspects and advancement of music.
THE MOST POPULAR STREET MUSIC IS KURDISH
Stating that he will continue his music life with other dialects of Kurdish, Demir gave the following answer when asked what he thought about street musicians who play Kurdish music; "There are about 8 bands on Istiklal Avenue. For some Kurds, singing Kurdish songs on the street is sometimes interpreted as repulsive and "murderous", and this is more interesting for other ethnic groups."
The musician added; "In fact, I think that making Kurdish music in Istiklal is meaningful in terms of attracting the attention and interest of other ethnic groups. Sometimes I am also against exaggeration, but it is important that some songs have a loud volume. This is the marketing part."