Human smugglers rob group of Afghan refugees in Van
A group of refugees, including women and children, were cheated by human smugglers in Van.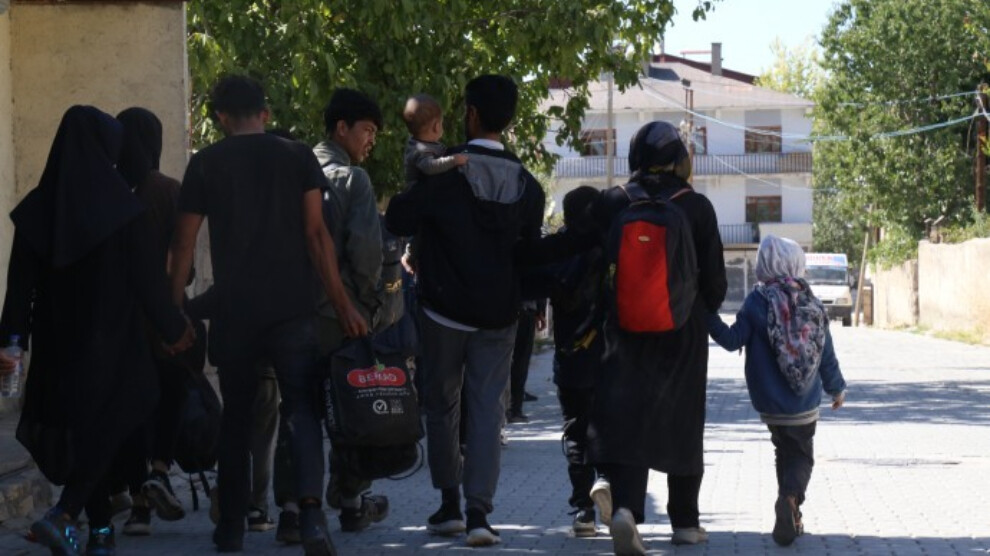 A group of Afghan refugees, including women and children, was cheated by human smugglers in the neighbourhood of Hacıbekir (Xaçort) in Van. Refugees, whose money was taken with the promise of being taken to another city, were then removed from the house where they were held. The refugees moved to the city center.
Other human smugglers who came to meet the refugees gathered in another area in the neighbourhood were removed from there. Refugees and neighbourhood residents, who reacted angrily to human smugglers, threw plastic bottles at the vehicle used by the smugglers and forced them out of the neighbourhood.
"They cheated us"
Nur Mohammed, one of the refugees, said that they had to leave their country after the Taliban took over Afghanistan.
Stating that they crossed from Afghanistan to Pakistan and then to Iran from where they entered Turkey, Muhammed said that although they paid 900 dollars per person to human smugglers, they were not taken to the city they wanted.