Ilkay Akkaya takes the stage with Colour Women's Choir in London
The Colour Women's Choir, formed by women from Kurdistan and Turkey in London, performed together with artist Ilkay Akkaya.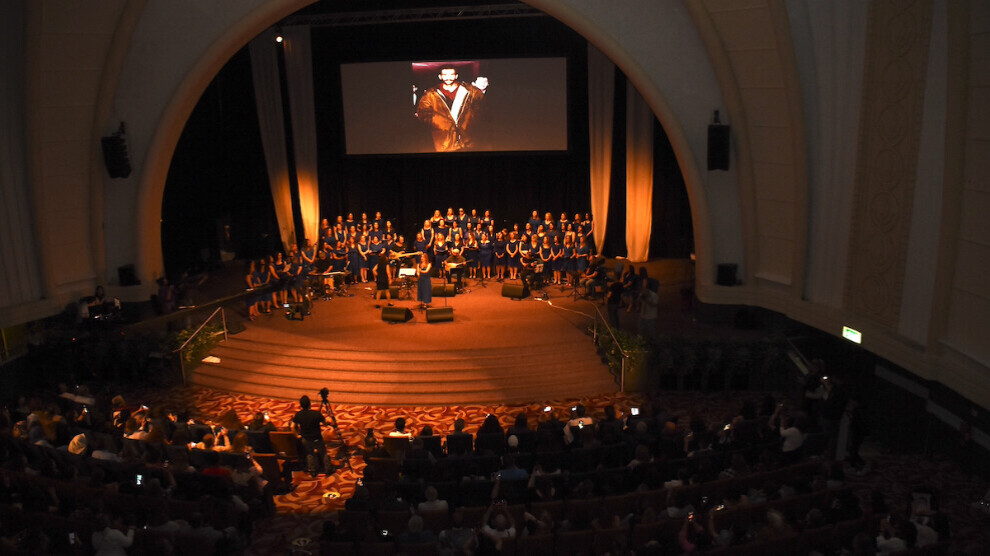 The Colour Women's Choir, which was formed within the Socialist Women's Union (SKB) in London and transformed into a big 80-person women's choir in two years, performed together with famous protest music artist Ilkay Akkaya.
Hundreds of people attended the concert at the London Dominion Centre.
In the concert directed by the artist Zuhal Yıldırım Gök, women sang many songs from Pir Sultan to Desmal and Newala Qesaba.
After her choir performance, İlkay Akkaya came to the stage and sang the song 'Bella Ciao' together with the choir.

While many songs were performed with Akkaya, photographs of Turkish revolutionaries such as İbrahim Kaypakkaya, Mahir Çayan and Deniz Gezmiş were reflected on the stage.
Speaking about the choir, its director, Zuhal Gök, said that the formation of the group started during the Covid-19 pandemic, and added: "When we first started, it was a dream thinking that we would actually perform on a stage one day. We started with a small group. Today we have a choir of 80 women."
Gök said: "We created a newsletter called Renkn. In this bulletin, writings by women like Gülten Kışanak, Aysel Tuğluk, Kutsiye Bozok and Figen Yüksekdağ are published.
It was important for the choir to take the stage with a female artist such Akkaya who has come to this day keeping her stance and art."
Ilkay Akkaya, on the other hand was warmly welcomed by the audience and sang in both Turkish and Kurdish.
The concert ended with hundreds of people singing the song 'Bella Ciao'.