Irish poet Carraher underlines role of Ocalan in achieving peace
Séamas Carraher is certainly one of the most interesting poet of the last two decades.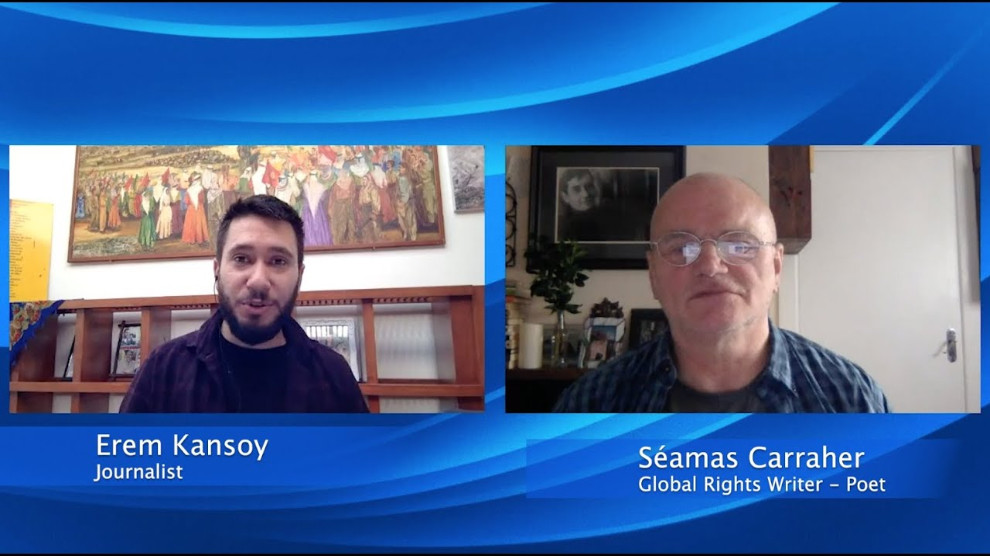 In this interview by journalist Erem Kansoy with support of Peace in Kurdistan Campaign and Freedom for Ocalan Campaign, Carraher highlighted that freedom of Kurdish leader Abdullah Ocalan is crucial for the region.
Carraher talks about his first involvment with the Kurdish movement, whether poetry has a role in liberation struggle, the silence of the international community as well as the Rojava revolution and of the governance model they propose.
Séamas Carraher is a working class poet and writer born on the Southside of Dublin, Ireland. He has worked as a community activist for over 30 years in the struggle against poverty and injustice in Ireland. He writes for Global Rights.