Kobanê Literature Festival continues
On the second day of the Kobanê Literature Festival, dedicated to poet Feqîr Ehmed, short stories were read and a panel was held on the importance of the Kurdish language.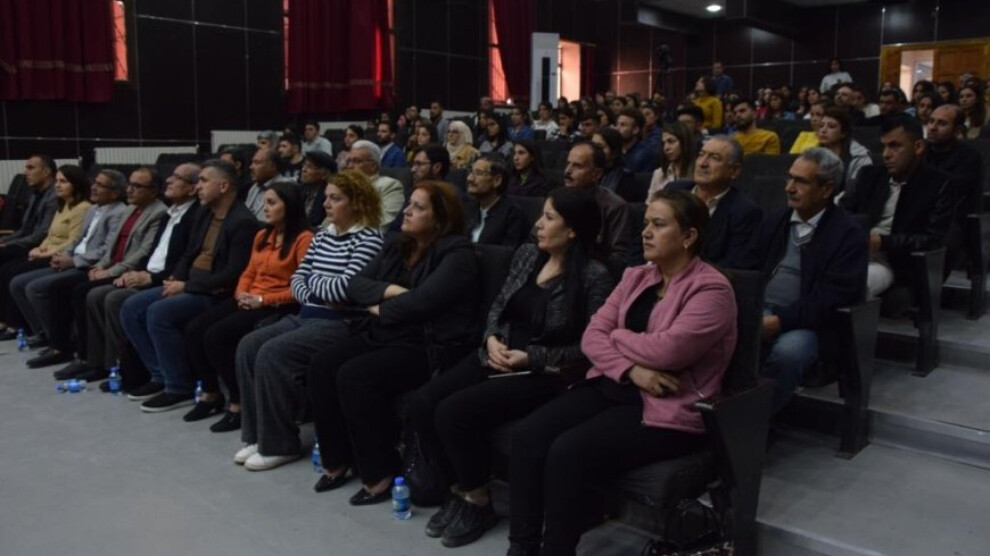 The Second Kobanê Literature Festival, organized by Ava Publishing House and sponsored by the Euphrates Region Cultural Institution is, this year, dedicated to poet Feqîr Ehmed. 
Today is the third day of the festival. On the second day, on Monday, organized with the slogan "We are here for the words that have not been said yet", short stories were read and panels were held.
A panel on the grammar of the Kurdish language was very well attended. It was given by Northern and Eastern Syria Kurdish Language Association (SZK) co-chair Viyan Hesen and Kobanê University Faculty of Letters co-chair Egîd Nasro.
The importance of Kurdish grammar and its development processes until today were discussed in the panel.
Short stories were read in Arabic by writer Narin Ebdikê and in Kurdish by writer Zilan Hemo.
The festival, which is in its second edition, is dedicated to a Kurdish poet. This year the poet chosen was Feqîr Ehmed, who was born in 1942 in the village of Mizeynterê in Suruç, in Bakurê Kurdistan (North Kurdistan).
He published his first poetry book, Dîwana Reş I, in 1990. Ehmed, who also published his poetry book Dîwana Reş II in 1994, published the third book of the series in 1998. The poet is known also for his many short stories.