Kurdish Artists' Platform calls for national unity
The Kurdistan Artists Platform underlined that the problems in Zînî Wertê are a cause of great anxiety for Kurds and called on all forces to act in line with national interests.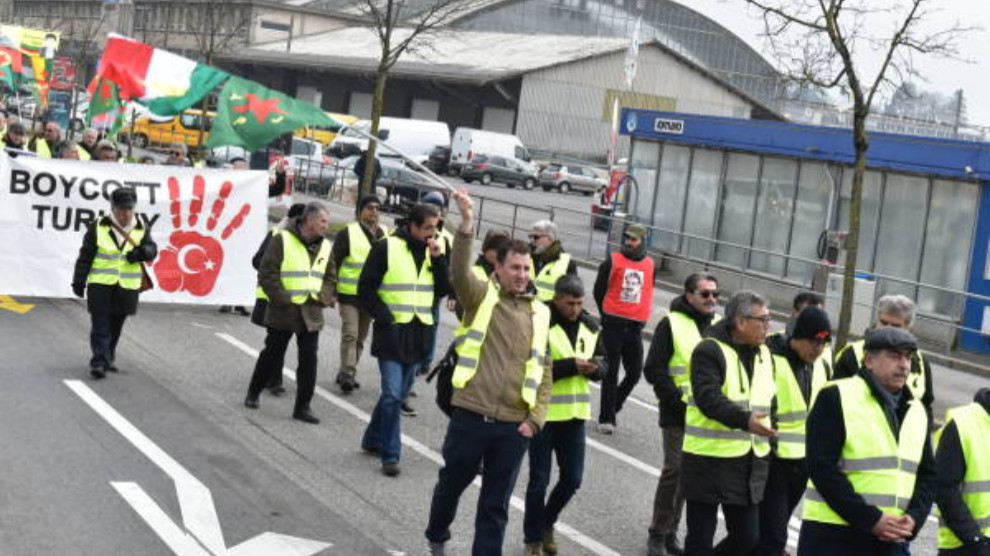 The tension in Zini Wertê, where the KDP deployed its peshmerga and heavy weapons and three guerrillas fell martyrs as a result of Turkish warplanes bombing the area, are cause of great concern for the Kurdistan society.
Kurdish artists, who came together and established a platform for contributing to the establishment of national union at the beginning of 2020, joined the call issued by many groups and associations to all parties responsible for the escalation in tension.
The Kurdistan Artists Platform said in a statement that the invading Turkish state pursues a policy of genocide of the Kurdish people.
The artists remarked that the resistance of Kobanê, Shengal, Kirkuk, Xaneqîn and Maxmur in 2014 gave the Kurdish people hope for the establishment of national unity, but emphasized that the individual and party interests of the various political forces actually caused this opportunity to be missed.
The Kurdistan Artists Platform said that in fact the occupation of many strategic areas of Afrin, Girê Spî, Serêkaniyê and South Kurdistan are in part due to the Kurds not acting in unity and alliance.
Stressing that the Turkish and Iranian states see the conflict among Kurds as strategically important for their own interests, the artists added: "The tension in Zini Wertê, South Kurdistan is a cause of concern for our people. As Kurdistan artists, we ask: 'Is there going to be a fratricidal conflict again? Although we refuse to believe this, our people's concerns are growing by the day.
As Kurdistan artists, we state that we continue to strive for the achievement of Kurdish national unity, and emphasize the necessity of such a unity."
The Kurdistan Artists Platform also condemned the Turkish state's attack against the Maxmur Refugee Camp and called on the Kurdistan Regional government, parliament, KDP, PKK, PUK and all institutions and organizations to "act responsibly on the basis of national interest and to solve the problem through dialogue in order to overcome the moment of tension experienced in Zini Wertê".