Kurdish Culture in Nuremberg
Kurds will organise four days of music, culture and performances in the German city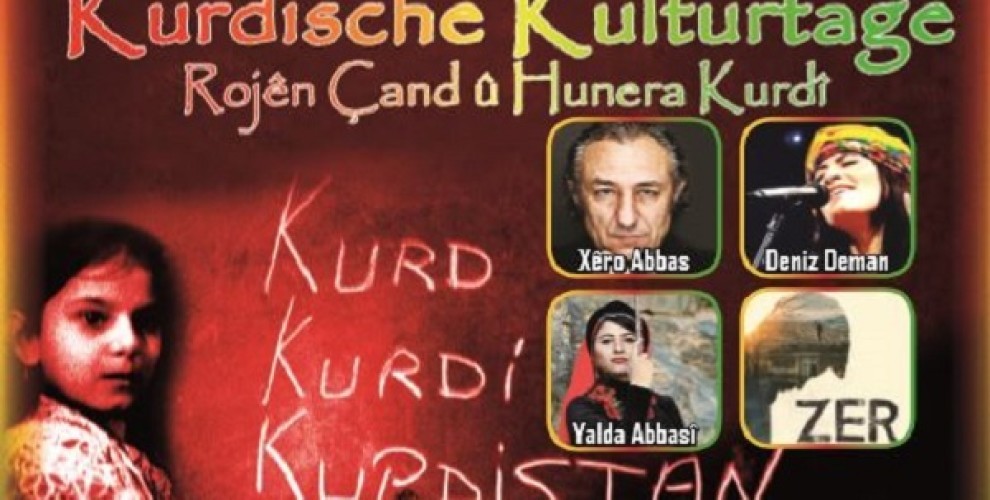 Medya People's House Kurdish Culture Association has organised the traditional Kurdish Culture Days.
This year, for the ninth time, art lovers in Nuremberg, Germany, will have the possibility to meet with Kurds and their culture.
The 9th Kurdish Culture Days will take place between 9 and 12 May and will offer concerts, art exhibitions, artistic activities such as folklore, as well as film screenings and panels.
In the Culture Tent (Kona Reş), will be presented how the Kurdish people live. The Kurdish Culture Days, which will be held with the support of the Nuremberg Municipal Cultural Office, will open on Wednesday at 4pm with a rally starting from Plärrer Square. 
Later, at 6 pm, there will be a reception offered by the Women's, Children's and Youth's folklore team of the Medya Community House Kurdish Culture Association. Then, on the same day, "Heval Trio" group, Yalda Abbasi and Hogir Göregen will bring the richness of Kurdish music to listeners. 
On the second day of the Kurdish Culture Days, the movie "Zer", directed by Kazım Öz, will be shown at Film Haus K4.
Xero Abbas concert
On the third day of the event, there will be a panel discussion on "Human Rights, Freedom and Democracy in the Middle East" at Villa Leon at 6pm. 
Kerem Schamberger, Özdal Üçer and Ahmet Nesin will participate as panelists. Moderator of the panel will be sociologist Nihal Bayram. In addition to the panel, there will be a performance by the music group of the Medya People's House Kurdish Cultural Association.
On the last day of the Kurdish Culture event there will be an open air concert. Artist Deniz Deman, who has published 4 albums so far, will take the stage. 
Musician and performer Xero Abbas will close the Culture Days. 
During the event, participants will have the opportunity to taste traditional Kurdish cuisine.