Kurdish Culture Week to be held in Brussels
Brussels is hosting the sixth edition of Kurdish Culture Week this year between 10 and 14 July.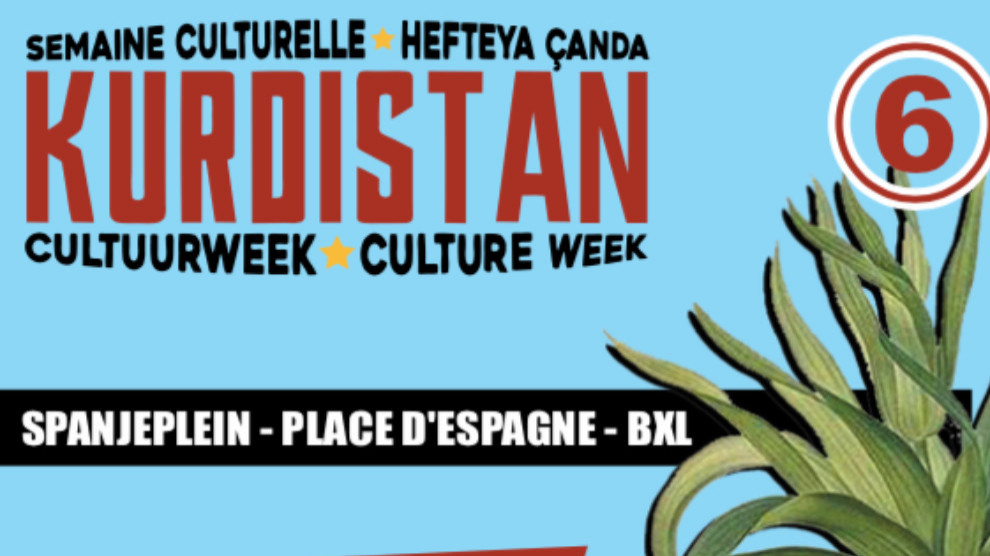 The Brussels Kurdish Culture Week will be held between 10 and 14 July.
Culture week activities will began with a reception and will last four days.
The reception will be held at the KNK (Kurdistan National Congress) building.
On the first day, a traditional Kurdish wedding will be revived with the bride and groom taken on horseback from Brouckere to Espagne squares. Traditional Kurdish clothes will be exhibited at the 'wedding'.
There will be concerts, speeches, workshops and many other activities throughout the cultural week.
The event area in Espagne square will include Kurdish tents to present Kurdish culture, as well as stands to present historical areas and events of Kurdistan, resistance and destruction, traditional food and book stands.
Every day, songs and drum-zurna accompanied by halay will mark the activities among which are also dance and theater performances and film screenings.
This year, the Kurdish art of the dengbêj will be an integral part of cultural activities. Armenian dance group, drum and kaval performances are also included in the program.
The aim of the cultural week, promoted by the Brussels Kurdish Institute, the Kurdistan National Congress and the Kurdish Community Center in Belgium, is summarized by the slogan, 'Bringing people from different ethnic minorities around positive and constructive initiatives'.