Kurdish elective courses to start throughout Switzerland
Author Fatma Şık, said that Kurdish will be taught as an elective course in schools in the Geneva canton and said that they will spread this practice throughout Switzerland.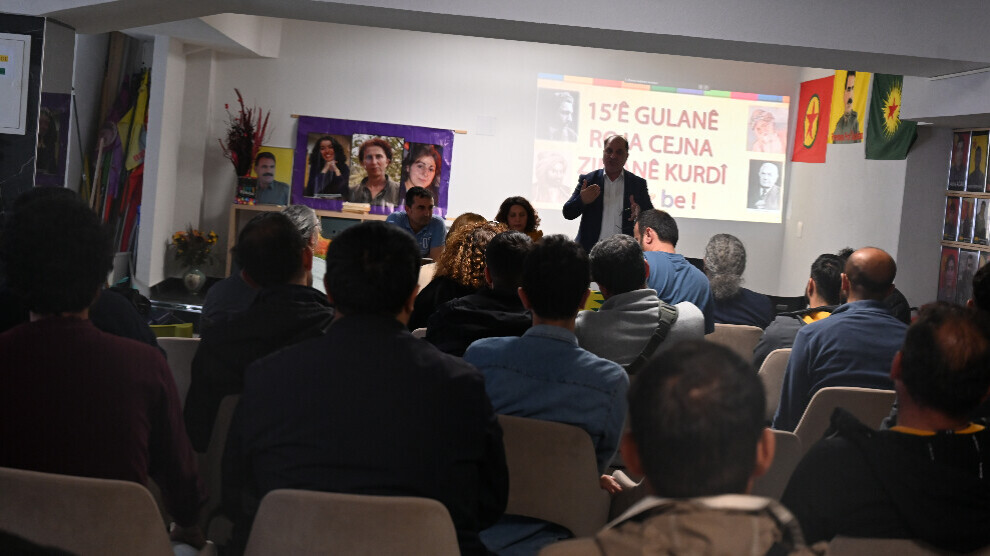 A panel was held in Lausanne to mark 15 May Kurdish Language Day. The panel was moderated by Author Mürsel Yıldız and co-chair of the Swiss Kurdish Institute (Enstîtuya Kurdî a Swîsre) Fatma Şık and one of the founders of the Institute, author Gernas Koçer, attended as speakers.
Gernas Koçer said that they organize events in Switzerland every year to mark Kurdish Language Day and touch upon the history of Kurdistan and Kurdish. Koçer said that in the face of the assimilation policies that have been going on for a century, Kurds always worked to defend and develop the Kurdish language.
Koçer said: "As a result of the policies pursued by the enemy on raising the level of assimilation, our children have distanced themselves from their mother tongue. Kurds need to put up a great struggle on this issue. In this respect, one of the most important steps to be taken is for the Kurds to start with a revolutionary initiative and work to protect their families and their environment with their mother tongue."
Kurdish will be taught as an elective course
Fatma Şık conveyed the works carried out by the Swiss Kurdish Institute throughout the country and said that they started to work on teaching Kurdish as an elective course in many cities in the first stage.
Writer Fatma Şık said: "Kurdish will be taught as an elective course in the new academic year, which will start in September in the Geneva canton. We will spread this work throughout Switzerland in the future."
Fatma Şık stated that the Treaty of Lausanne, signed a century ago, paved the way for heavy assimilation policies and continued: "The imposition of the dictatorship has alienated the peoples from their own language, culture and identity. The fact that we defend our mother tongue against these assimilation policies aiming to destroy the language and culture of the peoples has been exposed once again."