Kurdish language course to be introduced at Goethe University Frankfurt
A regular Kurdish course will be introduced at Goethe University Frankfurt in the coming autumn/winter semester. The course was initiated by the Kurdish student associations YXK/JXK.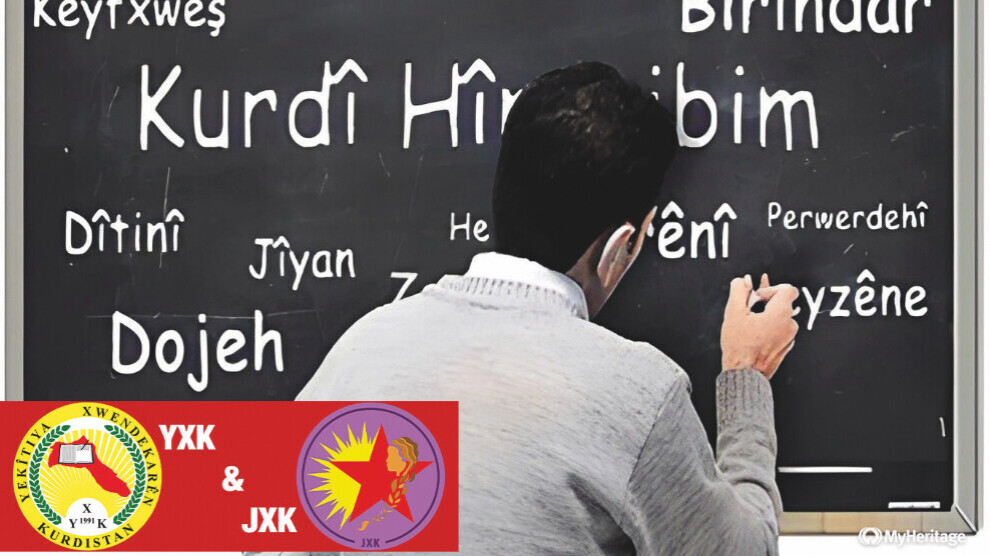 In mid-May, an official workshop for the Kurdish dialect Kurmancî was held for the first time in Frankfurt, offered jointly by Goethe University and UAS (University of Applied Sciences). Since September 2021, the Association of Students from Kurdistan (YXK) and the Association of Women Students from Kurdistan (JXK) have been in discussion about the language of origin project of Goethe University and UAS-Frankfurt.
After a seminar held three times at Goethe University, it has now been decided to introduce a regular Kurdish course in the coming semester. The YXK has been campaigning for this in recent weeks; with a minimum participation of 15 people, the university could be convinced of the importance of the course.
The YXK Frankfurt stated: "For centuries, a policy of genocide, assimilation and deportation has been pursued in Kurdistan. Every possible way and means are used to remove a population from its reality. Especially in the last few years, the fascist Turkish government has been using cultural assimilation to alienate the Kurdish population, which has not given up its identity despite war, massacres and flight.
That is why it is still forbidden to speak Kurdish in public circles. We know that the key to culture and identity is hidden in the language, and this is exactly what the enemy is trying to use for its purposes. At schools, universities, cultural events such as theatre and concerts, the Kurdish language continues to be tabooed and banned.
Against this assimilation policy, we as YXK Frankfurt say; even here in the diaspora, you cannot stop us from getting to know our language, culture and identity! We will work to protect our identity, whether in Kurdistan or in the diaspora. So today, even German universities are becoming a place to learn our mother tongue.
As part of the call 'Çanda me nasnameya me ye!' (Our culture is our identity!), we call on all YXK and JXK committees to advocate for a Kurdish course at their universities!"