Kurdish organizations in France call on activists to join memorial for Ahmet Kaya on Tuesday
Kurdish organizations in France condemned the "ugly" attack on the grave of artist Ahmet Kaya and called for participation in the commemoration that will be held at his grave tomorrow, 16 November.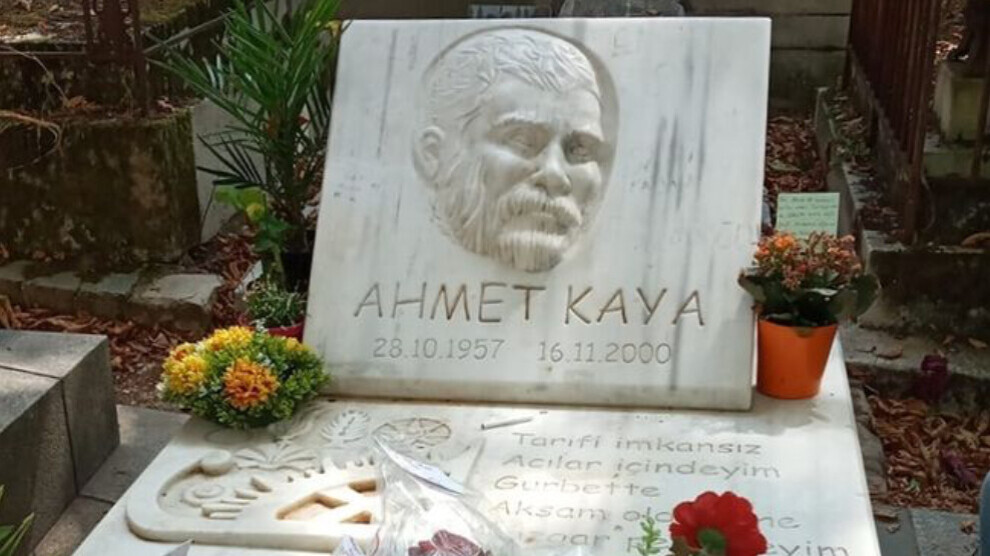 The Kurdish Women's Movement TJK-F, the cultural movement Tev-Çand Paris and the French Democratic Kurdish Council (CDK-F) condemned the desecration of the grave of Ahmet Kaya. The artist died in exile in Paris on 16 November 2000.
In the written statement, the organisations said: "This attack, which was carried out a few days before 16 November, the anniversary of Kaya's death, is the result of the mentality that made him a target in 1999."
The statement underlined that "even a dead Kurdish artist is frightening because they know that his songs still breathe in the hearts of millions. They know that they cannot silence the defenders of peace, democracy and freedom. They are trying to perpetuate the fear they want to spread by attacking the graves of the dead this time. You will not reach your goal with books burned, songs banned, statues destroyed, people thrown in prisons, graves destroyed, because those who sing these songs will always stand upright in front of you and continue to sing songs in Kurdish."
The Kurdish Women's Movement TJK-F, TEV-ÇAND Paris and CDK-F called on "all our patriotic, revolutionary and democratic people living in Paris to attend the memorial that will take place tomorrow, 16 November at 2 pm at the Père Lachaise cemetery as a response to fascism."