Kurdish singer Ahmet Kaya commemorated in Paris
Kurdish artist Ahmet Kaya was commemorated atPère Lachaise Cemetery in Paris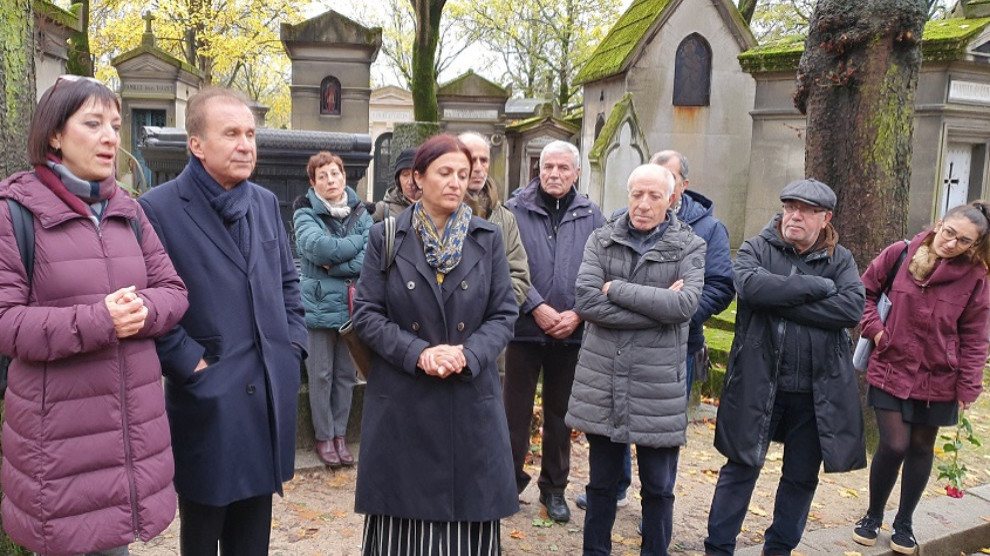 Kurdish Artist Ahmet Kaya was commemorated by his grave in Paris on the 19th annyversary of his death in exile.
The commemoration was held today at Père Lachaise Cemetery in Paris. The tribute was attended by Ahmet Kaya's family, Türkan Elçi, the wife of Tahir Elçi, Amed Bar Association president who was murdered by police in Amed on 28 November 2015, French Democratic Kurdish Council (CDK-F), Paris Ahmet Kaya Kurdish Cultural Center, representatives of the Kurdish Institute of Paris and lovers of the artist.
Gülten Kaya, Türkan Elçi, Paris DTKM co-chair Necmettin Demiralp all addressed the crowd. So did Kendal Nezan, on behalf of the Kurdish Institute in Paris.
"We will continue our struggle in line with the ideals of our artists and martyrs", said speakers.
The commemoration event ended with a visit to the grave of Yılmaz Güney, the great Kurdish film director.