Kurdish singer Beytocan laid to rest in Stockholm
Kurdish singer Beytocan, who died at the age of 67 as a result of cancer, was laid to rest in Stockholm.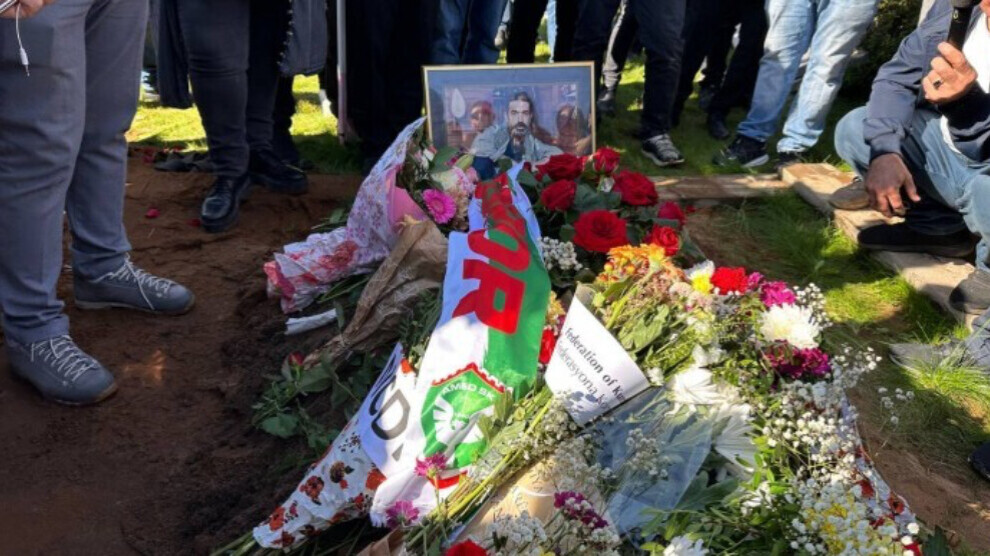 Kurdish singer, songwriter and composer Beytocan died at the age of 67 in the Swedish capital Stockholm on Tuesday morning as a result of severe cancer.
Beytocan was laid to rest at Strandkyrkogården Cemetery on Thursday. The funeral was attended by many people, including family members, artists and writers.
The funeral ceremony began with a minute of silence in memory of Beytocan himself and all those who fell as martyrs in the struggle for freedom. Flowers and the flag of Amedspor were placed on his grave.
Artists including Xemgîn Bîrhat, Necmedîn Xulamî and Hesen Şerîf made speeches during the ceremony, after which Beytocan's song 'Rinda Min' was sung.
Beytocan, whose real name was Beytullah Güneri, was born in 1955 in a village in the Silvan district of Amed (Diyarbakır). He was the sixth child of a respected sheikh. In 1980, he was arrested by the Turkish junta and sentenced to fifteen years in prison by a military court for "separatism".
In 1987, Beytocan was released from prison and migrated to Istanbul in western Turkey, where he first worked with Turkish musicians such as Orhan Gencebay and Selami Şahin before starting his own music career. In 1990, his first record "Te Nadin Min" was released. Three more albums followed: "Bîst û Yekê Adarê", which also contains his most famous song "Yan mirin yan Diyarbekîr", which is banned in Turkey, as well as "Axinate Nalina Min" and "Etuna Dilê Min".
In 1991, Beytocan left Turkey and went to Sweden, where he applied for political asylum. He did not see his home country of Amed again until 2014. In 2020, he contracted oral cavity cancer and had to undergo a serious operation to remove his teeth and jawbone. Since then, he could no longer sing, even speaking was difficult for him.