Kurdish soprano Pervin Chakar sings Musa Anter
Kurdish soprano Pervin Chakar sang the poem "Qimil" by Musa Anter, on the 100th year of his birth. The intellectual was murdered by the Turkish counter-guerrilla in 1992. His biography represents the history of the Kurdish people.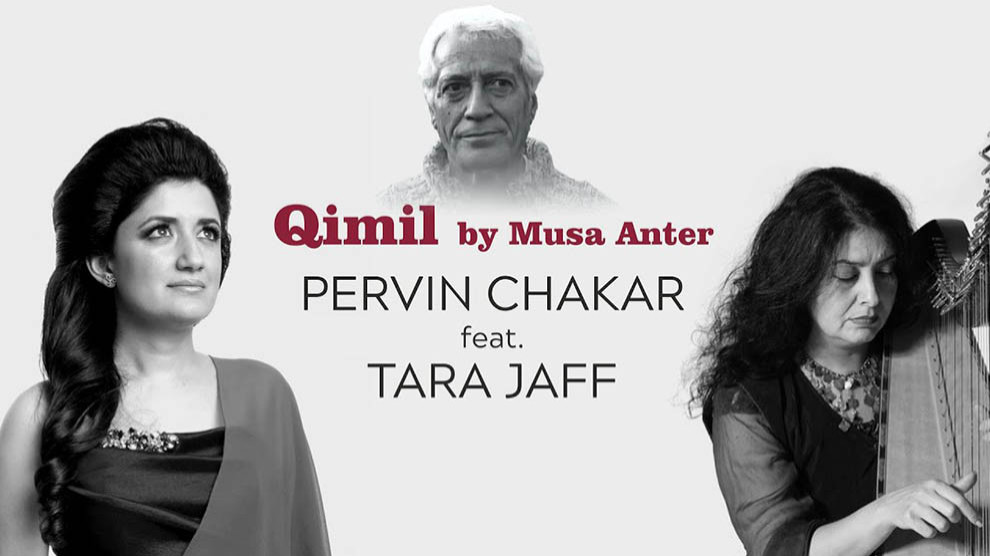 Kurdish writer and intellectual Musa Anter was from another time. Born in 1920 in the village of Zivingê in Nusaybin (Nisêbîn), he experienced a lot during his lifetime that others only knew from hearsay. He experienced the founding years of the Turkish Republic, the uprising of Sheikh Said and the genocide in Dersim as a student as well as and the Second World War.
He was one of the protagonists of the short spring of the Kurdish national movement at the end of the 1950s, in the "Trial of 49" he was charged with Kurdish propaganda and separatism. The background was his poem Qimil (a bug grain infestation), which he had published in the Kurdish language in August 1959 in the magazine Ileri Yurt. The magazine, based in Amed was the first magazine in decades to deal with the Kurdish question. Musa Anter was the editor.
The Kurdish society called him Apê Mûsa - Uncle Musa -, or "Çınar", which means "plane tree", a mighty tree with deep roots and wide-reaching branches.
On September 20, 1992, the Kurdish plane tree fell martyr, victim of the counter-guerrilla in Amed at the age of 74. Anter, who was living in Istanbul at the time, had travelled to a culture and art festival in Amed at the invitation of the local city administration. Immediately after he arrived, plainclothes police followed him. Anter was lured out of his hotel on the pretext of settling a conflict between two divided families. He was taken down with submachine guns.
In his 100th year of birth, Musa Anter, a symbol of the will to resist and the vitality of the Kurdish people, is now being commemorated also with the arrangement of his poem Qimil by Kurdish soprano Pervin Chakar.
Chakar, who was also born in Nisêbîn, successfully completed her bachelor's degree at Gazi University in Ankara. This was followed by studies at the Conservatorio F. Morlacchi in Perugia / Italy. She won various international prizes and has given many concerts and sang in many operas with well-known symphonic orchestras from Ireland to Albania, Spain, Russia and Germany. In Italy she gave memorial concerts for Luciano Pavarotti.
The 39-year-old soprano has been living in Baden-Baden since 2016.
Pervin Chakar is accompanied by Tara Jaff, a harp player and singer who was born in Baghdad in 1958 as the daughter of a Kurd from Halabja and a Tatar-Turkish woman. Jaff lives in London and sings mainly in hewramî. The harp is one of the earliest musical instruments in Mesopotamia. Tara Jaff is considered the most successful Kurdish harp player worldwide.