Kurdish writer imprisoned again eight months after her release
The Kurdish writer Leyla Saraç, who was imprisoned for many years, was arrested again eight months after her early release.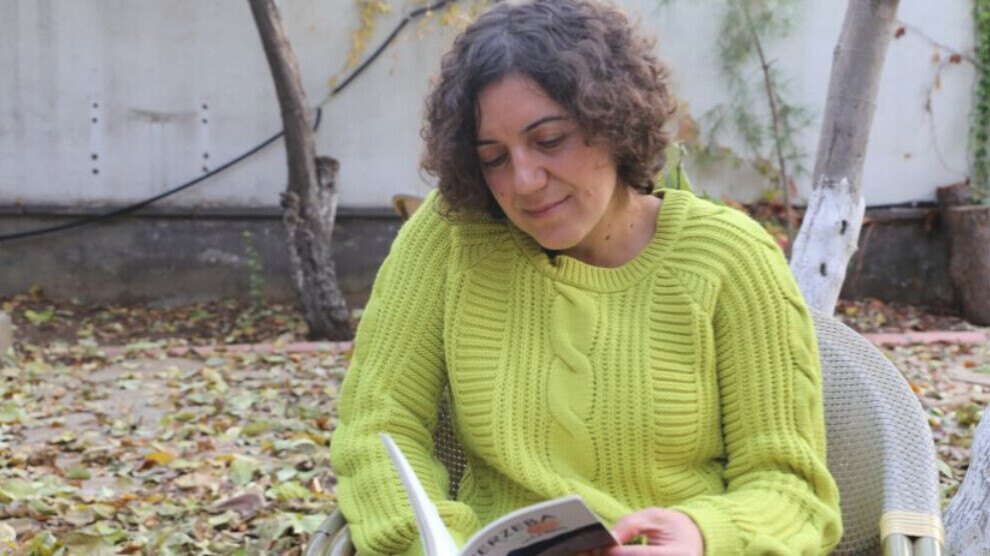 There is no end to the repression against Kurdish personalities in Turkey. Kurdish writer Leyla Saraç, who was released from prison on 25 October 2021, has been detained again eight months after her release for nine pending "solitary confinement punishments". Saraç was arrested at Izmir airport and taken to the women's prison in Şakran.
Saraç had been sentenced to seven and a half years in prison for "membership of a terrorist organisation" and was released after five years and eight months. Now she must spend at least another year and seven months in prison. However, since the Turkish state always stipulates a "declaration of remorse" for release from prison, the period of imprisonment may extend further. Among other things, Leyla Saraç participated in the hunger strike in 2020 for the lifting of the isolation of Kurdish leader Abdullah Öcalan.
Saraç had spoken at a literary event in Amed (tr. Diyarbakır) on 6 February 2022 and said about her biography that she had first got to know her art, culture and language through the Kurdish cultural movement: "I was involved in theatre, dance, politics, and then I went to prison. You know that if you speak your mind and you are Kurdish, you go to prison. Today, writers and intellectuals are in prison. And they experience great difficulties there, especially if they write and speak in their mother tongue. The situation is getting worse and worse. I myself had great difficulties. In prison I wanted to write an article for a newspaper, but it was banned because it was in Kurdish. I'm sure the commission banned the article without reading it."