Kurds participate in People's Voice Festival in Vienna
Kurds participated in the People's Voice Festival, which has been traditionally held every year for more than half a century in Vienna.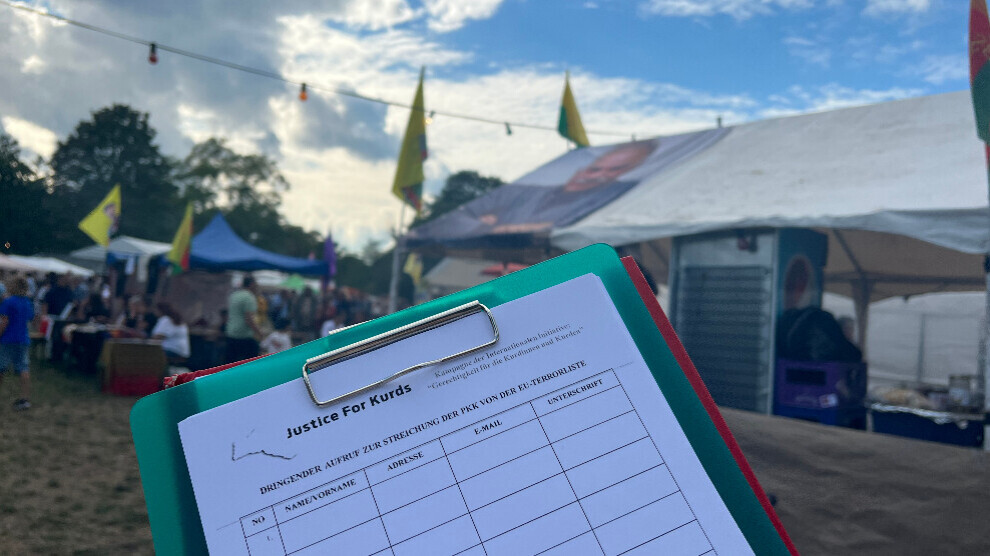 The festival, led by the "Volksstimmenfest" (People's Voice) newspaper affiliated with the Austrian Communist Party, was first held in 1946. The festival has been  held regularly every year except in 2004.
The festival, which coincides with the end of August and the beginning of September, stands out for its political content.
The Kurds were among the guests at the festival, which invited different cultures and nations. Kurds condemned the fascist policies carried out by the AKP-MHP government and the usurpation of municipalities.
An information stand was opened on behalf of FEYKOM. More than a thousand signatures were collected for the petition demanding the PKK to be removed from the list of terrorist organizations.