May You Live In Interesting Times: The Art Biennale in Venice
The 58th International Art Exhibition, titled May You Live In Interesting Times, takes place from 11th May to 24th November 2019 in Venice.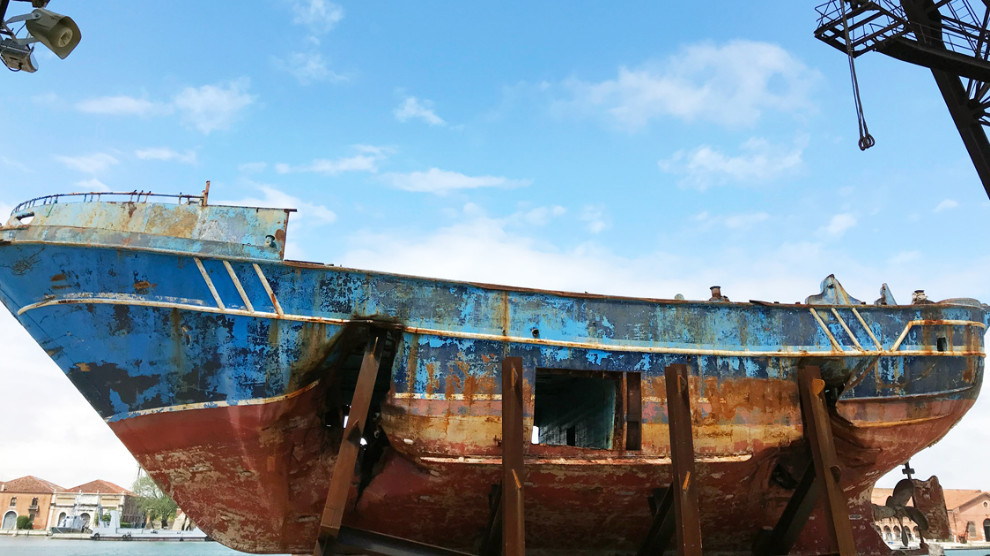 The 58th International Art Exhibition, titled May You Live In Interesting Times, takes place from 11th May to 24th November 2019. The title is a phrase of English invention that has long been mistakenly cited as an ancient Chinese curse that invokes periods of uncertainty, crisis and turmoil; "interesting times", exactly as the ones we live in today.
The 58th Exhibition is curated by Ralph Rugoff, currently the director of the Hayward Gallery in London. Between 1985 and 2002 he wrote art and cultural criticism for numerous periodicals, publishing widely in art magazines as well as newspapers, and published a collection of essays, Circus Americanus (1995). During the same period he began working as an independent curator.
The Awards Ceremony of the 58th International Art Exhibition took place today, 11th May 2019, at Ca' Giustinian, Venice. Upon recommendation of the Curator of the 58th Exhibition Ralph Rugoff, the board of La Biennale di Venezia, chaired by Paolo Baratta, also awarded the Golden Lion for Lifetime Achievement to Jimmie Durham (USA).
«The title of this Exhibition could be interpreted as a sort of curse – stated President Paolo Baratta - where the expression "interesting times" evokes the idea of challenging or even "menacing" times, but it could also simply be an invitation to always see and consider the course of human events in their complexity, an invitation, thus, that appears to be particularly important in times when, too often, oversimplification seems to prevail, generated by conformism or fear. And I believe that an exhibition of art is worth our attention, first and foremost, if it intends to present us with art and artists as a decisive challenge to all oversimplifying attitudes.»
Ralph Rugoff has declared: «May You Live in Interesting Times will no doubt include artworks that reflect upon precarious aspects of existence today, including different threats to key traditions, institutions and relationships of the "post-war order." But let us acknowledge at the outset that art does not exercise its forces in the domain of politics. Art cannot stem the rise of nationalist movements and authoritarian governments in different parts of the world, for instance, nor can it alleviate the tragic fate of displaced peoples across the globe (whose numbers now represent almost one percent of the world's entire population).»
The Exhibition develops from the Central Pavilion (Giardini) to the Arsenale and includes 79 participants from all over the world.