MKM artists protest bans on Kurdish music and language
MKM artists organised an event for World Music Day, and took the opportunity to protest all prohibition with a Kurdish music concert.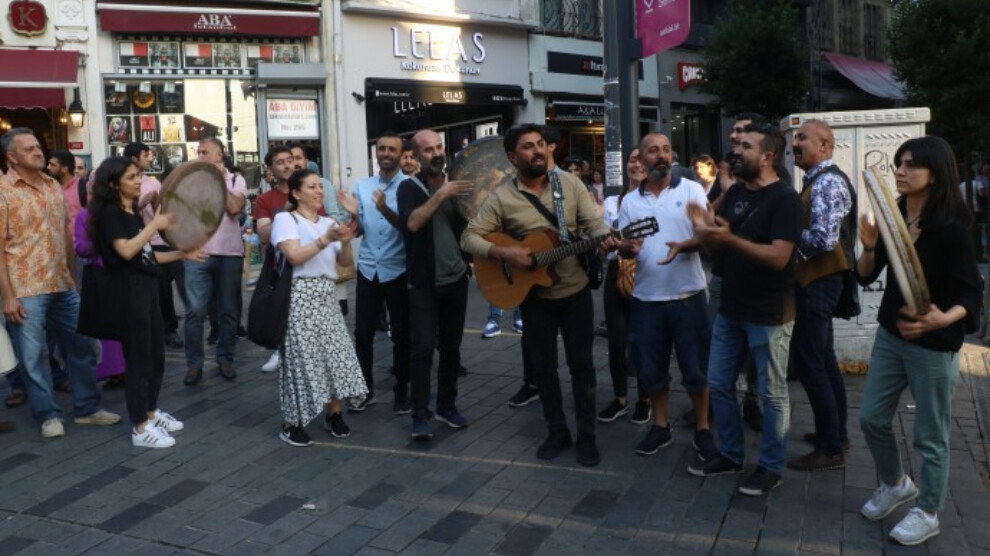 Mesopotamia Cultural Center (MKM) came together in Tünel Square on World Music Day and held a music event to react to the pressure and attacks on Kurdish music. The police tried to prevent the event in Tünel Square, saying that it was not allowed.
Many songs were performed, including "Zîmanê Kurdî" by Aram Tigran, accompanied by erbane and guitar. MKM artist Talat Yeşil and musician Engin Cengiz reacted to the bans on speaking Kurdish, concerts, theater and music. Yeşil stated that music in all languages ​​is free, but Kurdish music is still forbidden.