Munzur Festival to kick off in Dersim
Despite the prohibitions and difficulties the traditional festival on the shores of the Munzur river will take place.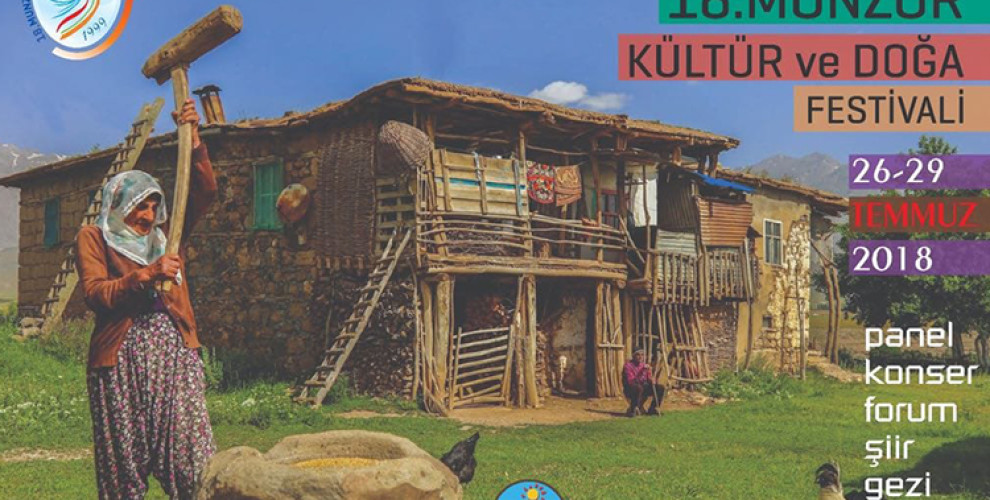 Ali Haydar Ben, chairman of the Organization Committee of the 18th Munzur Culture and Nature Festival, in Dersim, said preparations are underway.
Munzur Culture and Nature Festival, which this year will reached its edition number 18, will be held between 26 and 29 July.
The festival this year is organised with the slogan "let's meet with joy in Munzur, the land of freedom and struggle".
HDP, Socialist Assemblies Federation, Labor Party (EMEP), Democratic Alevi Association (DAD) as well as other organisations are part of the organisation.
As the festival preparations are underway, the organising committee applied to Dersim Governor.
As it happens every year, a great participation is expected this year too, for one of the most symbolic and quality festival.
Panels, poetry and concert performances will be held along the Munzur river.
Ali Haydar Ben recalled that the festival had its first edition in 1994, saying; "It was organised to protest against the emptying of villages and has become an important reference for Alevi faith, culture, nature".
Ben added: "Periodically the festival was banned. Despite the ban, the people of Dersim ignored the prohibition and managed to organise the festival year after year. Tens of thousands of people have flocked to Dersim to know the culture and nature".
The festival will take place in Dersim city centre as well as in the surrounding villages and it will last 4 days.