Nazeri and Kamkars hold benefit concert for earthquake victims
Shahram Nazeri and Kamkars held a benefit concert for the earthquake victims in Kermanshah.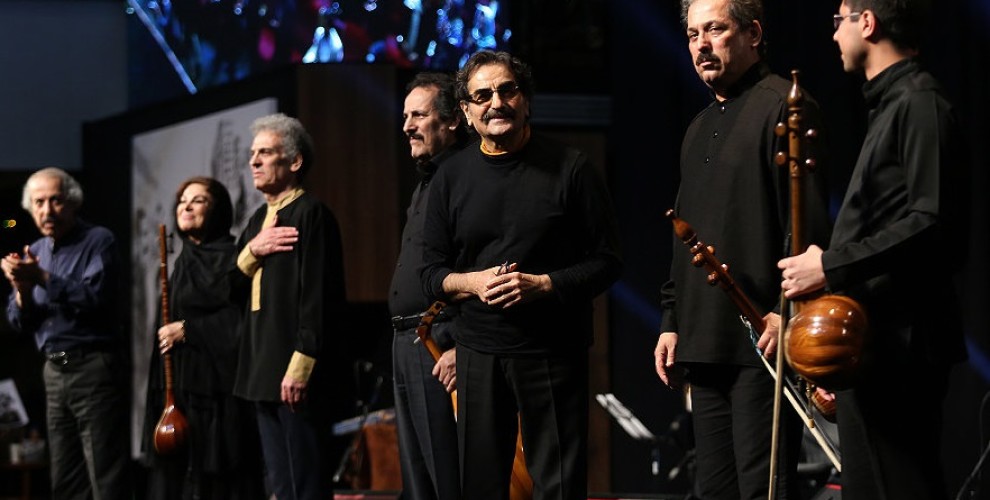 Two pioneers of Kurdish music, Shahram Nazeri and Kamkars ensemble held a benefit concert in Tehran on November 20 to raise funds for the earthquake victims in Kermanshah.
The 7.3-magnitude quake struck Kermanshah and the bordering areas near Iraq on November 12 and claimed 437 lives, injured 9,400 others and left thousands homeless.
Nazeri and Kamkars took stage in Interior Ministry Auditorium and performed Kurdish and Persian classic songs.
All the proceeds from the event went to the people affected by the recent earthquake that shook Kermanshah.
Shahram Nazeri (67) is originally from Kermanshah. Recognised as one of the all-time Kurdish greats, he has performed at major venues  worldwide, including in Paris, Tokyo, Los Angeles, New York, Rome and Sao Paulo.
Kamkars music ensemble was founded in 1965 as a family music group by Hassan Kamkar. The group comprises a Kurdish family of seven brothers and a sister, all from the city of Sanandaj, the capital of Kurdistan Province.