New work by Rojava Film Commune: "Berbû"
The new film "Berbû" of the Rojava Film Commune was shot in Dêrik and deals with the changes in the lives of women after the occupation of Serêkaniyê by Turkey.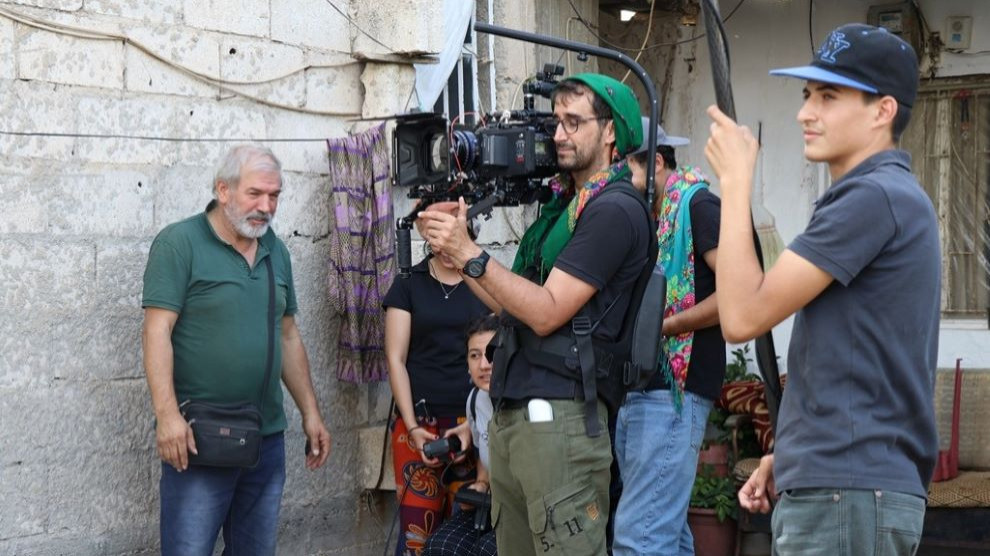 The Rojava Film Commune has completed the shooting for a new project. The film "Berbû" is about the changes in the lives of women after the occupation of Serêkaniyê (Ras al-Ain) by Turkey in October 2019. The film was shot in the Cûdî neighborhood in Dêrik city.
The film was directed by Safinaz Evdikê who learned her craft at the Cegerxwîn Cultural Center in Amed (Diyarbakir), which has since been looted by the state's trustee administration. The director spoke to ANHA about her film, saying: "We want to show what is happening in Afrin, Serêkaniyê and Girê Spî. Before the occupation, many mothers dreamt of marrying their children. Some women were pregnant and expecting a child. Teenagers were preparing for the new school year or their studies. Due to the Turkish occupation all these dreams could not be realized. In Serêkaniyê life came to a standstill. Our task as filmmakers is to show that to the world."
The film will be shown in the cultural centers in northern and eastern Syria in the coming period.
The Rojava Film Commune (Kurd. Komîna fîlm a Rojava) was founded in 2015 and has been training filmmakers ever since. Its aim is to counter elitist cinema with a popular cinema where people can tell their stories to each other. In addition to cultural exchange, a further focus is on the perspective of women and the oppressed. Kurdish, which was banned in Syria for decades, became the language of cinema for the first time.