Rojava Culture Arts and Literature Festival opens in Kobane
The fifth edition of the festival attracted people from all over Northern Syria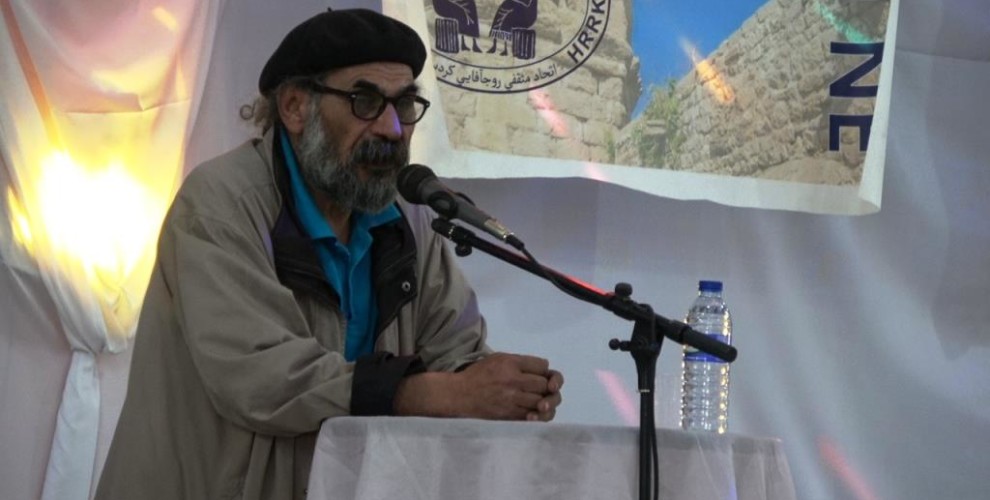 The 5th Rojava Culture Arts and Literature Festival, organized by the Rojava Intellectuals Union, have kicked off.
Opened with the slogan "We are all Afrin", 24 artists, poets, painters, writers and theatre actors are participating in the festival.
Artists together with Kobane Canton Assembly Co-Chair, Merwa Dire and executives from the PYD and the Kurdish Democratic Party of Syria made the opening speeches at the Newroz Hall in Kobane.
Rojava Kurdish Intellectuals Union Co-Chair, poet Ehmed Huseyni said: "The Rojava Festival has being organised to revitalize Kurdish culture and strengthen the multi-colour dimension of culture. This year we are proud to organise this festival - he said - here in our territory, after we organized the first edition of this event in Germany".
After Huseyni's speech the audience had the chance to view the documentary "Serhildana Qhamislo 2014" made by the Rojava Kurdish Intellectuals Union.
The first Rojava Festival was held in Germany in 2014.