Solidarity with Rojhilat resistance expressed at screening of Kobanê movie
The Kobanê movie continues to be screened at the Baqî Xido Culture and Art Center. The Rojava Film Commune saluted the resistance in Rojhilat Kurdistan at the screenings.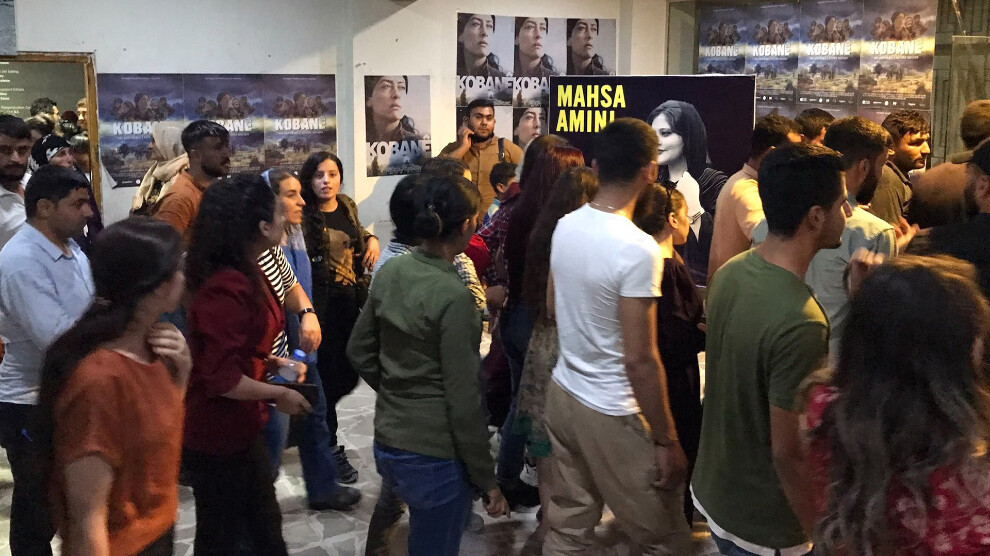 The movie 'Kobanê' continues to be screened on its 5th day at the Baqî Xido Culture and Art Center.
Thousands of people from the Kobanê Canton attended the screenings of the movie directed by Özlem Yaşar and produced by the Rojava Film Commune and the Culture and Art Movement. The hall where the movie was screened was decorated with photographs of Jina Amini, the Kurdish woman murdered in Iran.
Diyar Hiso, assistant director and producer of the film, said that the Rojava Film Commune supports the serhildan led by women in Rojhilat Kurdistan.
Pointing out that many Kurds from Rojhilat Kurdistan joined the resistance and were martyred when ISIS gangs attacked Kobanê, Hiso added that it is a national and moral duty to support the resistance in Rojhilat today.
The film Kobanê tells the story of the resistance to ISIS gangs in Kobanê in 2014-2015.
The film premiered at the Baqî Xido Culture and Art Center in Kobanê on 20 September.