Street artist Kemal Abdullah, from Tehran to Sulaymaniyah
Street artist Kemal Abdullah, who has been singing on the streets of Tehran with his violin for years, moved to South Kurdistan to avoid the restrictions posed on music.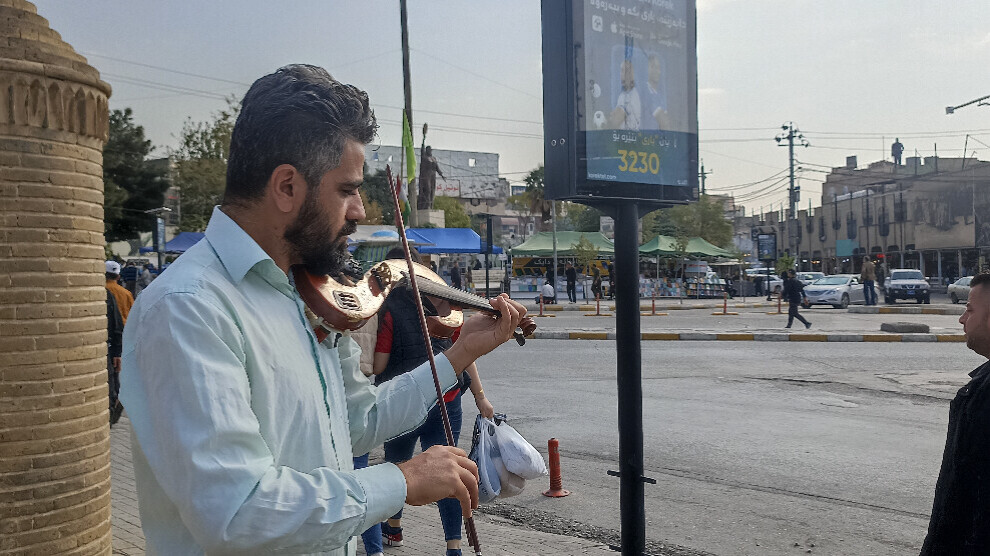 Kemal Abdullah is from Bokan, Eastern Kurdistan. Now, in the city of Sulaymaniyah in South Kurdistan, he plays old and modern songs on the streets with his violin. Saying that the demands and happiness of those who listen to him are above everything else, Kemal Abdullah has been learning music in an art center since his youth. He then studied English at university. Later he went to Tehran to make music with a group of friends, and sang in these streets for about 6-7 years.
Abdullah, who has been appealing to people's feelings with his violin in the streets of Sulaymaniyah, the city of art and intellectuals, for about 2 years, is very pleased with the interest shown by the public. He said that every person gets rid of their troubles with music and added that he will continue to sing. Abdullah said that he decided to go to South Kurdistan due to the obstacles and bans he faced in Tehran.