The documentary Efrînê Evînê tells occupiers: You won't succeed
Zekeriya Efrîn, who directed the musical documentary "Efrînê Evînê", said that with their work, they sent a message to the invaders: "No matter how hard you attack, you cannot destroy our culture".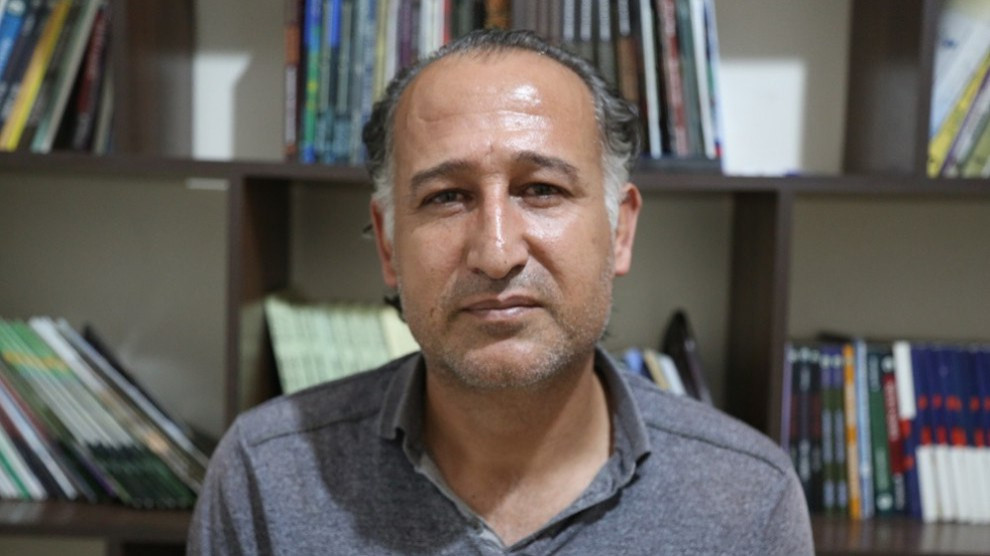 The musical documentary "Efrînê Evînê", directed by Afrin director and journalist Zekeriya Efrîn, is to participate in international film and documentary festivals.
Many Kurdish artists and musicians have taken part in the production of the documentary, which deals with the history, nature, culture, resistance and occupation of Afrin through music.
Artists Brahîm Kêvo, Gare Sazkar, Yara Hebîb, Firîşte Efrîn and Jîn Xelîl and musicians; Ehmedê Çep, Mehmûd Horo, Hesen Gênco and Kawa Kalê all took part in the documentary directed by Zekeriya Efrîn.
An artistic painting to describe Afrin
Zekeriya Efrîn describes the work supported by Kurdish artists and musicians from Kurdistan and Europe as "an artistic painting that tries to describe Afrin in all its aspects."
Afrin has always had a special place in Kurdistan because of its history and resistance. Just as the other cities of Kurdistan resisted against occupation and colonialism, Afrin too was the protagonist of a great resistance.
Zekeriya Efrîn said that they started this documentary with limited resources. It took six months to complete after a group of friends consisting of artists and musicians, decided to carry out such a work.
A 5-thousand-year-old history narrative
Zekeriya Efrîn said: "Our aim was to tell about Afrin and its experiences. We tried to reflect the glorious resistance of Afrin both in terms of its history and culture and by showing the Epochal Resistance." This, said the director, was done through music, poetry, songs and images.
The documentary also shows historical sites such as Nebi Huri, Şêx Berekat, Saman Castle and Parsê Xatûn, which are symbols of Afrin's 5 thousand years of uninterrupted history, and includes historical resistance sites such as Seyîdê Dîkê, Ehmedê Rûtê and Mistefayê Çolê where the Epochal Resistance took place.
Zekeriya Efrîn said: "We wanted to say something to the enemy with our work, and the message was this: no matter how hard you attack or occupy, we will not disappear. You want to destroy our culture and history with these attacks. Our culture will not disappear. We are committed to our history, language and culture and we will never give up on them."