West Belfast Festival hosts Sevinaz Evdike's Berbu
The first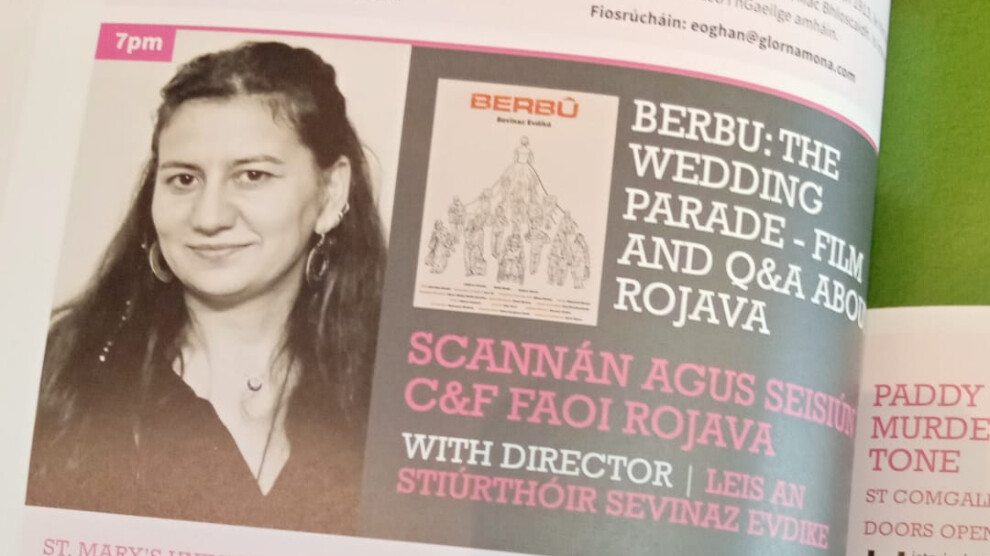 A crowded hall in West Belfast watched the first feature film by director Sevinaz Evdike, 'Berbu' (The Wedding Parade).
A long ovation saluted the director from Serekaniye at the end of the screening. Evdike was able to address the audience of the 35th edition of the West Belfast Festival via WhatsApp. 
The film premiered in July at the prestigious Galway Film Fleadh.
The film follows three young Kurdish women, Gule, Barin and Naze, who are planning their life-long dream wedding in Serekaniye, a city threatened by war.
When the first bombs hit the city, they flee, and their destinies change, as do their dreams. The impact of war on these women and their everyday lives is laid bare in this deeply moving film.
The film has been produced by the Rojava Film Commune and, after the screening in Galway, will be screened at the West Belfast Feile (on 7 August).