'When the Seedlings Grow' awarded best film prize at Lugano Human Rights Festival
When the Seedlings Grow won the best film prize at the Lugano Human Rights Festival.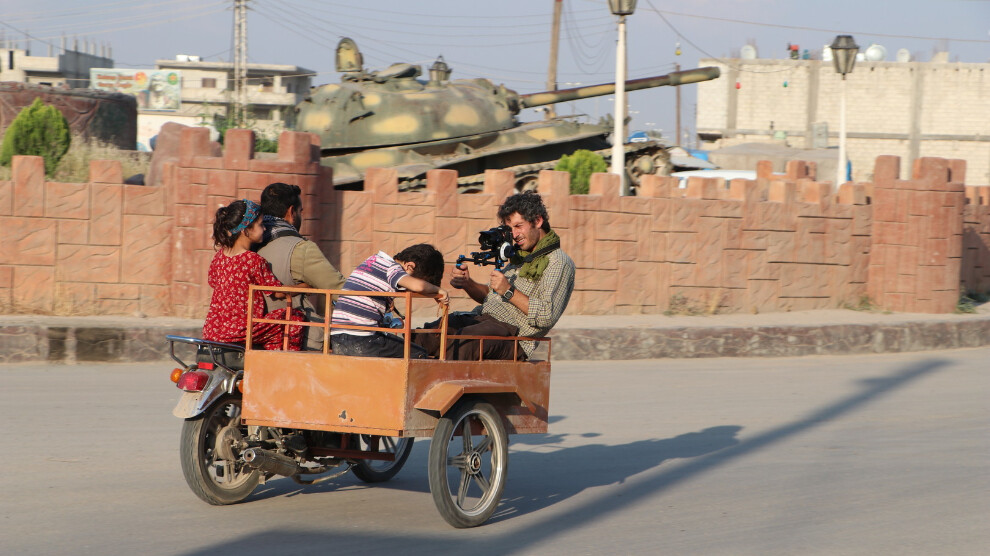 The jury of the Lugano Human Rights Festival evaluated the eight films in competition in this year's edition and awarded the prize as best film to When the Seedlings Grow by Rêger Azad Kaya.

The motivation for the award was the following: "When the Seedlings Grow was made with limited means but with an absolute faith in the specific power of cinema. Combining a simple and unpredictable narrative with a bold ambition in terms of mise-en-scène, giving the viewer space and time to breathe and reflect on the harsh reality with which he is confronted, this film constantly challenges our expectations and certainties, both in terms of politics and cinematographic language.
Following the journey of a father and his daughter in a region recovering from years of war and destruction, this film manages to articulate a neorealistic bluntness with a subtle complexity in its approach to the human and socioeconomic reality of contemporary Rojava. Without taking us by the hand, it goes straight to the heart."
The jury was composed of Sascha Lara Bleuler, director of the Human Rights Film Festival Zürich; Javier Luque Martinez, head of digital communication at the International Press Institute (IPI), Cyril Neyrat, film critic and teacher, now a member of the management and selection committee of FIDMarseille; Davide Oberto, festival programmer and selector, former Torino Film Festival and DocLisboa; Eva Stefani, director and visual artist, , with the following motivation:
The Syrian director, resident in Germany, Õzgür Rayzan, received the award on behalf of Rêger Azad Kaya, who was unable to reach Lugano due to the difficulties experienced in the Kurdish region.