Women maintain cultural heritage through handicrafts
Women in Qamishlo maintain their cultural heritage through handicrafts and ornaments.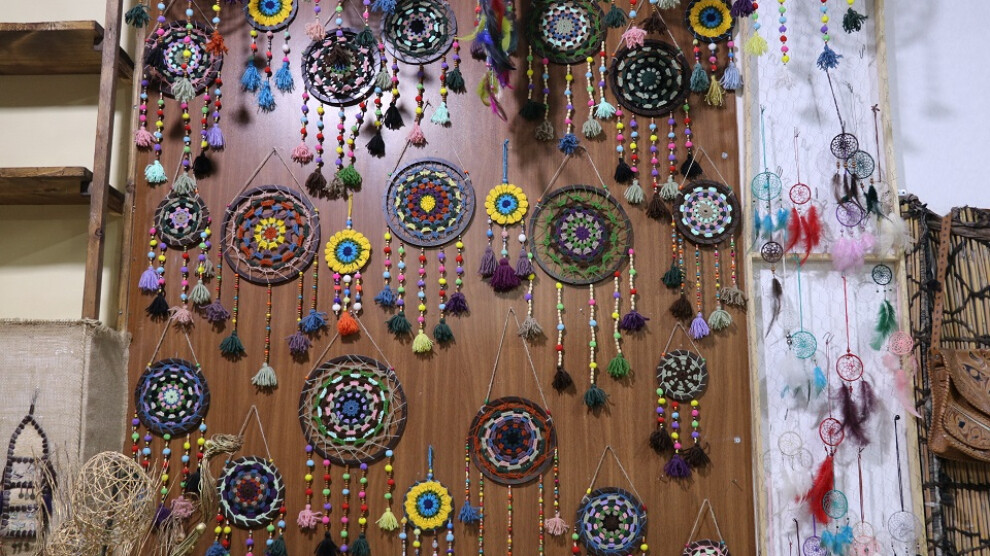 A shop strikes the eye on the main road in the Kornish neighbourhood of Qamishlo. The shop displays women's handicrafts.
Previously, the shop was displaying drawings of celebrity people and artifacts produced by men. Handicrafts came to the fore after women started to work in the shop last year.
Two women work in the shop now, but a few others make products at home and display them there.
The handicrafts produced by women include Shahmaran, Kurdish clothing belts, bracelets, handkerchiefs, home decorations and bags.
One of the women exhibiting their art is Cihan Xefûr from the village of Til Mensur in the Hesekê district. Having studied handicrafts, Cihan has been doing this business for 20 years and exhibits her products in various prominent institutions.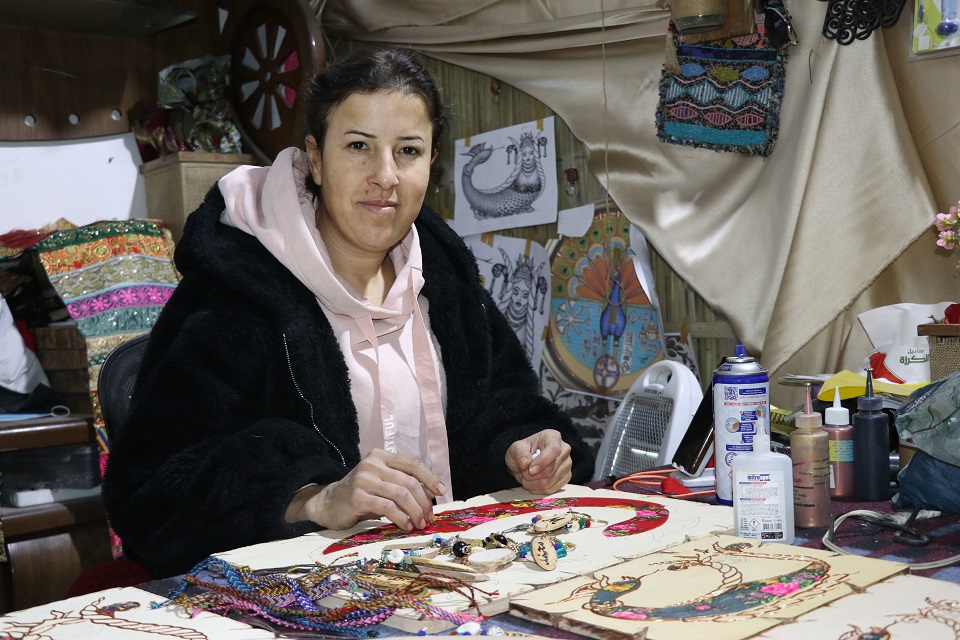 Currently, Xefûr creates her products with a group of other women and presents them in the shop. She has been dealing with handicrafts since her childhood. She learned this art from a Syriac master. She says that she is quite happy about her job and wants to maintain her cultural heritage. According to Xefûr, women's interest in these products increases during celebrations and festivals.
Another young woman named Hêvîn Hiso has been exhibiting her art in the shop for about 5 months. The young woman says that she also decided to work there after seeing the handicrafts attract huge interest.