A call for sensitivity from the cleaning workers
The cleaning workers in Manbij drew attention to the fact that the keeping streets clean are in the hands of the citizens and urged everyone to be sensitive about this issue.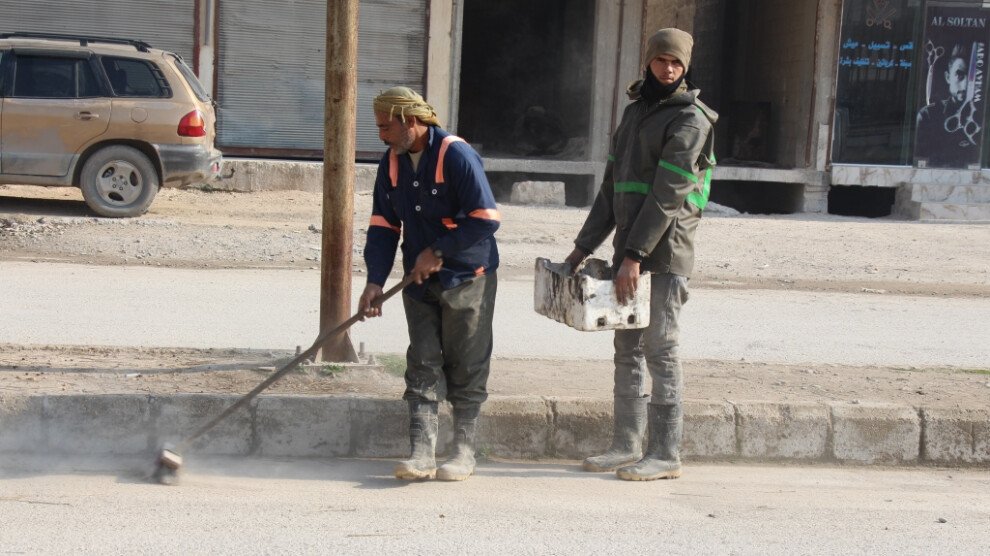 Cleaning workers in Manbij continue to work day and night to ensure a cleaner environment. Workers start in the early hours of the morning to clean the streets of Manbij and continue to do so until the evening hours. Workers are concerned about citizens not helping them.
A worker, Nafêi El Musa, told ANHA: "When we come to clean the streets, we play music so that the residents of the neighbourhood will understand that we are coming. However, some residents leave their garbage to the roads after we have done and finished the cleaning. Some residents throw their garbage out of their home garden. This causes the garbage to scatter. Leaving garbage next to the garbage containers also makes our job difficult".
Bekri Mihemed, one of the bus terminal managers under the control of Manbij People's Municipality, said: "The people do not help the cleaning workers. When the garbage trucks arrive, some people do not bring their garbage even although they play alert music. This puts heavy burden on the workers."