Alevis protest against construction work on Munzur springs
The AKP/MHP regime tries to restrict access to the Munzur Springs, which are sacred to the Alevi population, and to commercialise the visit. The Kurdish-Alevi population protests against the project with a "Cem for Unity".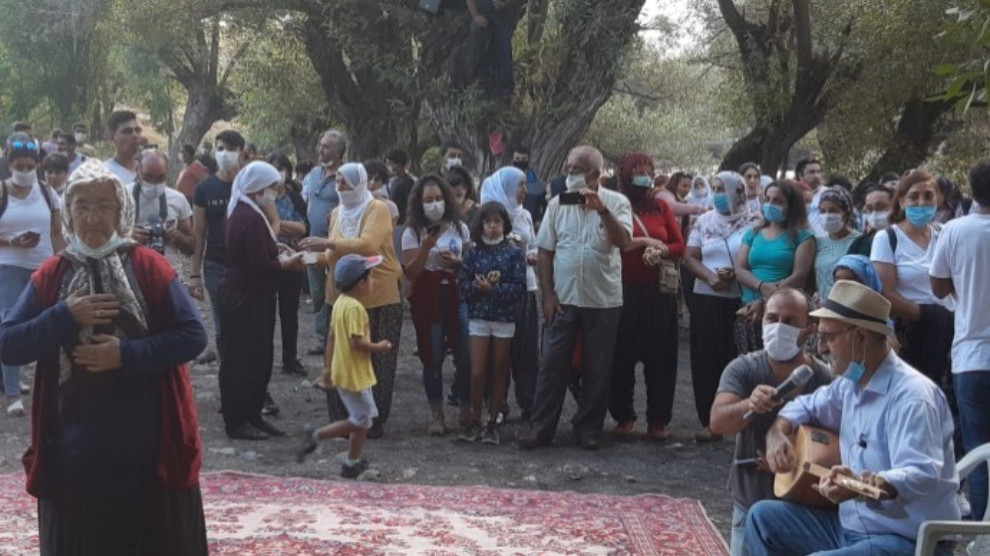 Protests have been taking place after the construction work on the springs of the Munzur River in Dersim's Ovacık district started on Tuesday. The project, coordinated by the governor's office in Dersim (Tunceli), includes a massive redesign and commercialization of the headwaters of the Munzur river. The springs are to be sealed off and will only be accessible against entry. In the mountain area, the Munzur shoots out like foam from the mountains in forty places. The meadows are littered with endemic species.. For the Kurdish-Alevi population it is the place to get in contact with Bavê (Father) Munzur and to join him in prayers and songs to lament their suffering. A commercialisation of the sources represents another deep intervention into the religious practice of the Alevi population.
In response, the initiative "Let Munzur flow freely" organized a "Cem for Unity" on Tuesday. The spiritual events of the Alevis are called Cem. Many people from Alevi associations and the population took part in the ceremony. The people lit wood shavings and prayed. At the Cem the chairman of the Pir Sultan Abdal cultural association Hıdır Rakıp declared that the people are against this project, saying: "We will not allow sacred places to be transformed into "centres of commerce". We will never give up the sources of the Munzur."
RELATED NEWS: