Baskale travertines, a newly discovered natural beauty in Van
Baskale travertines, which resemble Pamukkale travertines, are one of the newly discovered natural beauties of Van.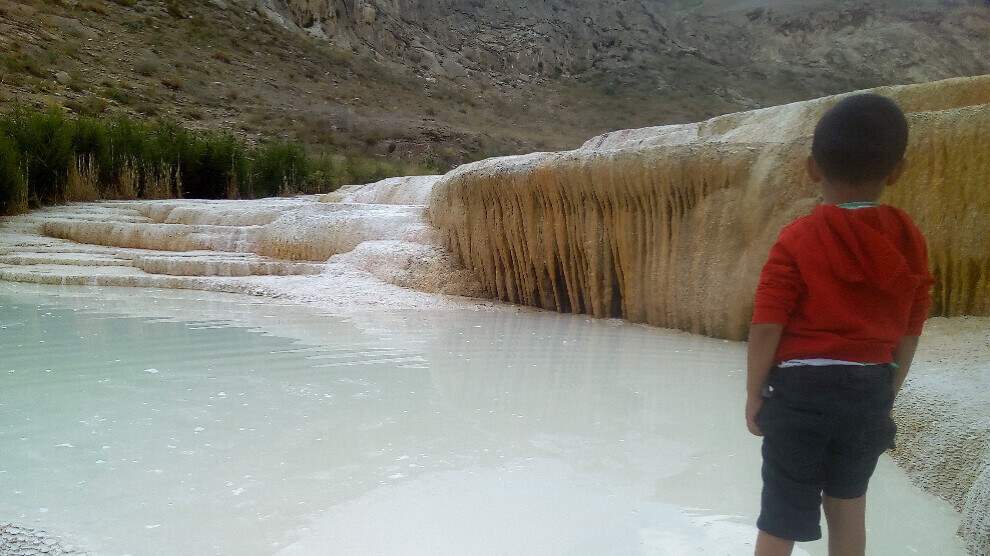 A hidden paradise, Van continues to dazzle with its natural beauties. With its natural formations, historical monuments and deep-rooted culture, Van is surrounded by Lake Van, Süphan, Nemrut and Cilo mountains. It is a natural wonder with its thousands of years old Urartian castles and churches, as well as little-known fairy chimneys and travertines. The travertines in the neighbourhood of Sawkan (Dereiçi), 45 kilometers from Elbak (Başkale) district, are like the Pamukkale of the region. The travertines are near the village of Sawkan, surrounded by mountains and Ava Reş, which is one of the main branches of Zap Suyu, (Karasu Creek), located right behind a lush valley. The area, where the travertines are, resembles an oasis in the middle of the desert.
The natural site has become an attraction for local and international visitors. The region is also a protected area. In addition to this natural beauty, its water is said to be good for many skin diseases.
Ahmet Duman came to visit the Başkale travertines and underlined that this place has just been discovered. "This is nature for all of us, so we must protect it and pass it on to future generations without polluting it. This natural wonder of thousands of years is a legacy for us. A value for our region. Every part of our region is already beautiful. This is a corner of paradise. I came here for the first time and was amazed. It is a must-visit place, but without harming nature..."
Dilek Çetin, on the other hand, said that she had visited this place before and noted that the travertines and the region transmitted peace to people.