Ecology Film Days kick off in Amed
The Ecology Film Days, organized by the Ecology Association, kicked off in Amed.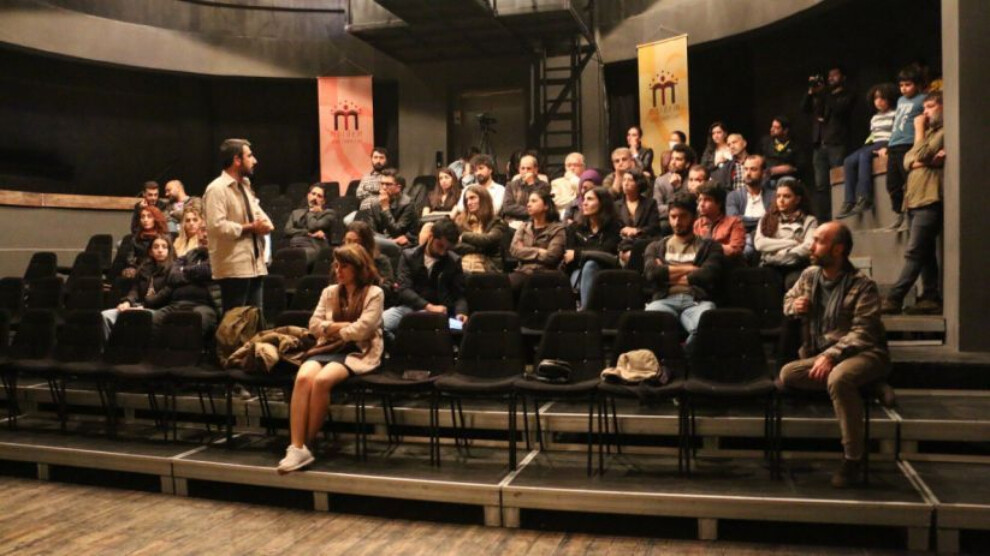 The Ecology Film Days event organized by the Ecology Association opened on Friday and will close on Sunday. Three days of screening to draw attention to ecological destruction. A large crowd attended the event held at Mordem Art Center. The movies "Stone and Water" by director Nalin Acar and "Date of Water" by director Ali Ergül were screened on Friday.
Speaking before the film screening, Ecology Association activist Bisar İçli said: "Our lives are marked by destruction, very serious wars are being waged to destroy our memory. It is in this context that we organized this 3-day film event, to draw attention to ecological disasters and struggles to counter them."
The two films shown on Friday drew attention to the flooding of Hasankeyf.
Nalin Acar, the director of "Stone and Water", said: "When Batman is mentioned, Hasankeyf comes to mind, but unfortunately, it is gone. Hasankeyf has been present in my life since my childhood. I wanted to say something about this. Of course, there was nothing left to say about it. While I was thinking about what I could do, I saw a water pool in Batman. Through this, I saw that there was a purpose to tell about all that ecological destruction, and this movie came out."
'Hasankeyf's cry has not been heard'
Ali Ergül, the director of the documentary "The History of the Death of Water" said: "We failed, we could not save the Tigris valley. Unfortunately, Hasankef's hawar [cry] was not heard. They didn't win but we lost."
Bişar İçli called for participation in the Ecology Meeting at Deva Hamam to be held on 22 May.
The screening will continue with director Ethem Özgüven's movie "Bad Seed" and director Zelal Adak's movie "Cookers, Dreams, Herbs".