Environmentalists go to Ikizdere to support villagers protesting the building of a stone quarry
Environmentalists went to the village of Ikizdere to support villagers who continue their vigil against the stone quarry.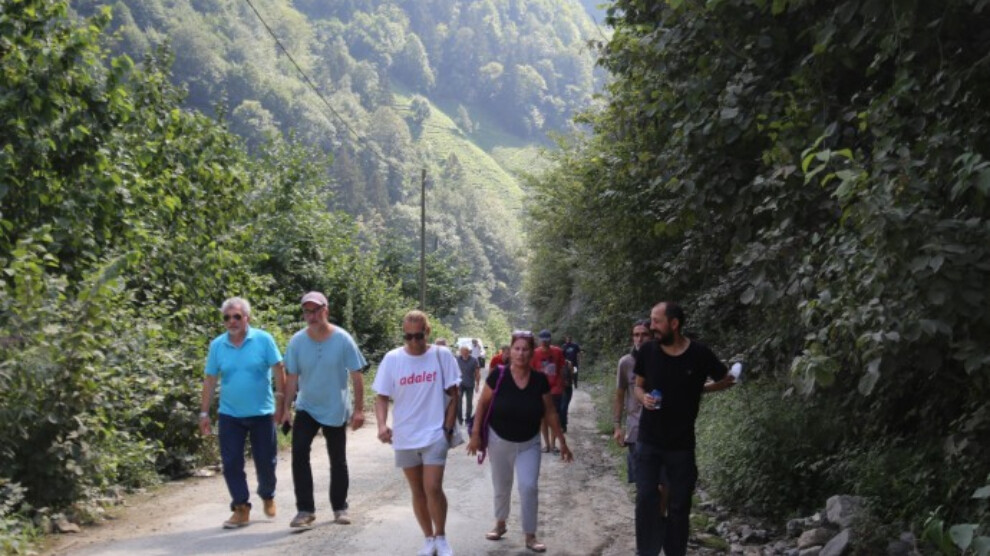 The vigil for nature carried out by local people against the stone quarry to be built in the İşkencedere Valley in Ikizdere, province of Rize continues on its 132nd day. Ecologists from many parts of Turkey came to the region to support villagers. The ecologists stayed for 3 days in the village of Gürdere, where the quarry is intended to be built and organized various actions together with the people of the region.
Şevin Ulusoy from the Children of Nature group said that they saw the destruction when they came to Ikizdere. Ulusoy added that because of the destruction of the environment in the region, people had great problems with satisfying their daily needs. "Village people are aware that they have to resist and fight for nature. Not only the people of Rize, but also people from other cities need to support this struggle."
Harun Toptan, the co-spokesperson of the Ecology Union Youth Assembly, pointed out that the water began to flow mud while the road was being paved. He said that the expert committee would come to the region on 13 September and called all the people of Rize to go to the village of Gürdere that day. "I will continue to resist whenever I find the opportunity."
Dürdane Öz came from Tarsus and said: "We came to protect our trees, forests and water against Cengiz Holding. We own the trees, the forest, the water, but the government sells them. They plundered the country. We are here for our children and our future. The government sends soldiers against us. There is no official from Cengiz Holding. We would like to meet with the officials."