Fire raging in Şemdinli very close to urban area
The fire raging in Şemdinli for two days is now very close to the urban area.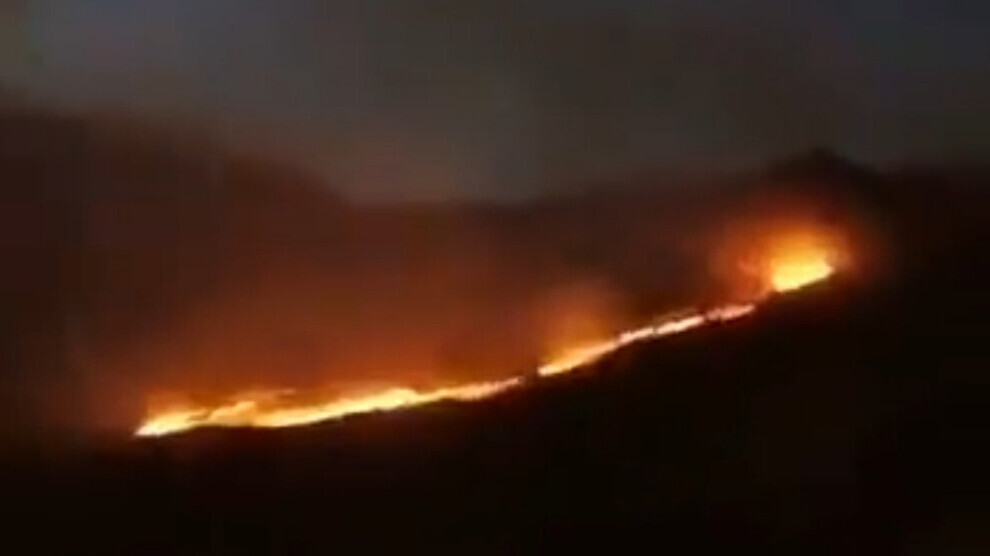 The fire that started two days ago in the forest area of ​​Mount Gomanê in the Nêrkola Village of Şemdinli continues to spread. Locals said that if the fire is not extinguished quickly, the settlements will face a major disaster.
Locals said that they wanted to intervene to extinguish the fire but were prevented by the soldiers. Although there is no clear information about why and how the fire started, the villagers said that they heard gunshots in the forest area before the fire, and then the fire started.
HDP Hakkari Deputy Sait Dede told ANF that they did not have clear information about the cause of the fire, but that nothing was done to extinguish it even though the villagers informed the authorities right after the fire started.
Dede added that only after news of the fire appeared on social media the fire brigades took action. "However, the fire brigade extinguished the first fire and left the scene. But the fire has grown even more with the effect of the wind and has now approached the settlements."
Şemdinli mayor, Tahir Saklı from the AKP, was in Kastamonu and made a statement from there: "The fire in Şemdinli was countered. There are people making a fuss about this." Dede contradicted the statement and said that not a single vehicle belonging to the municipality came to the fire area.
Dede said that in places such as Hakkari where forest areas have been burned for years for security reasons, the last remaining green areas are turned into ashes by allowing the fires to grow.