Turkish soldiers leave forest in Kulp burning
Turkish soldiers have set 10 thousand hectares of land on fire and prevent citizens from extinguishing the fire.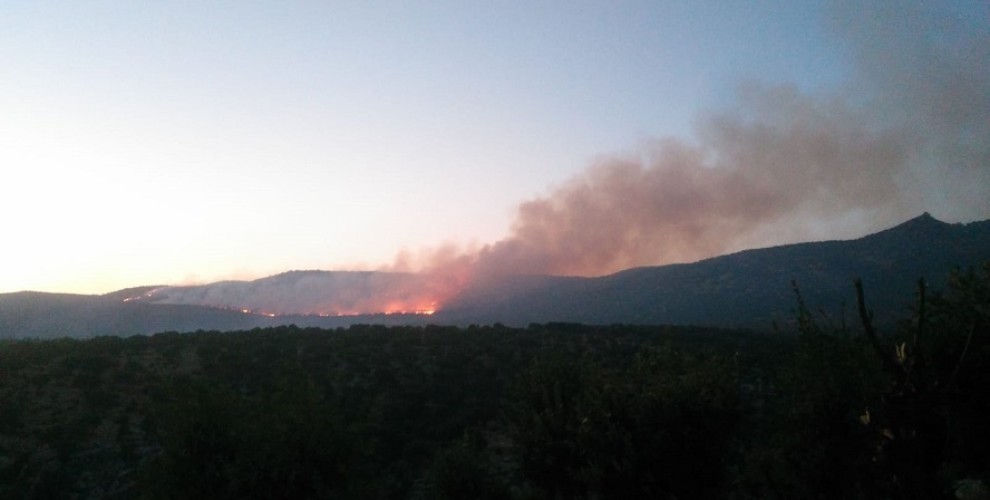 The occupying Turkish army is destroying nature in Kurdistan.
Two days ago Turkish soldiers had set on fire the wooded area surrounding the Silvan Dam, saying it was for "security" reasons. 
On Friday the soldiers still denied permission for the fire to be extinguished, as  ten thousand hectares of forest in Kulp, Amed, continue to burn. 
The fire is becoming a threat to nearby villages, and therefore villagers have been forced to put tractors upside down around their villages in order to prevent the fire from reaching the houses.