Former Italian YPG fighter laid to rest in Pombia
Former YPG fighter Riccardo Nicodano has been buried in Pombia, northern Italy. The internationalist called himself "Botan" in Rojava and fought against the Islamic State in Raqqa and Tabqa.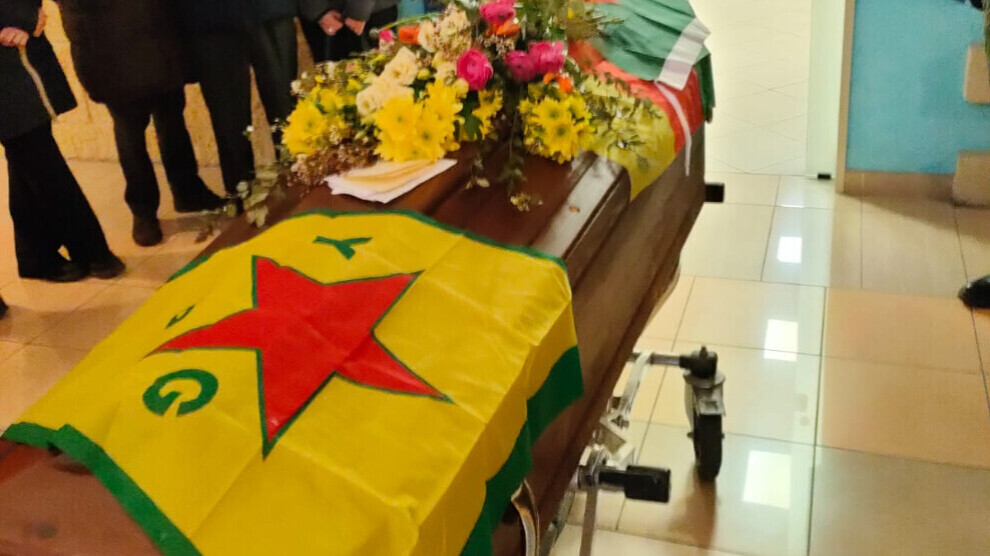 Internationalist Riccardo Nicodano, who died on 13 January in Novara, northern Italy, was buried on Friday in the municipality of Pombia. In addition to relatives, many internationalists and representatives of the Italian-Kurdish Committee attended the funeral of the former YPG fighter.
After the funeral service at San Vincenzo Church, the coffin was covered with YPG and YPJ flags and taken to the local cemetery. Messages from the YPG, the International Rojava Battalion and other organizations were read out at the funeral.
Riccardo Nicodano, whose combat name was Botan in the YPG, contributed to the revolutionary process in the autonomous region of North and East Syria for a year and a half. He took part in the liberation offensives against the Islamic State in the district of al-Karamah, east of Raqqa and in Tabqa. During this time, he learned Kurdish. After his return to Italy in 2019, he continued his commitment to the Rojava revolution by informing about the developments through activities and events and organizing the solidarity work.