German police: Lützerath completely cleared up
German police said that Lützerath, which has been the scene of resistance by environmentalists and activists for days against the opening of new mines, has been completely cleared up.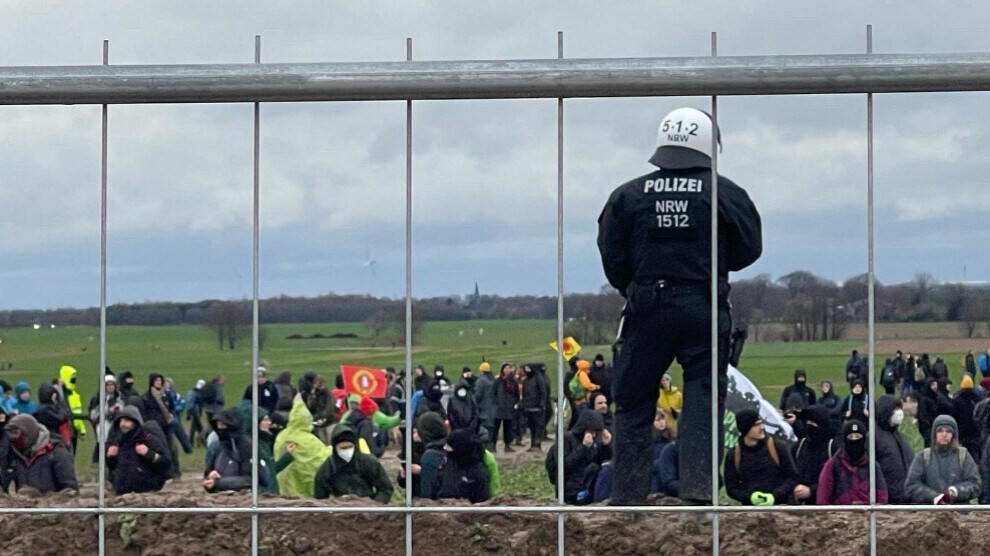 The village of Lützerath in the State of North Rhine-Westphalia (NRW), which was given to the energy giant RWE, has been on the agenda of Germany for days.
The attacks launched by the police last week in the village, where hundreds of environmental activists camped to prevent a new ecocide, reached the final stage on Sunday.
After days of clashes between the police and environmentalists, who removed the barricades set up around the mine to prevent the passage of construction equipment belonging to the energy company, NRW police reported that the village was completely cleared up.
The police said that only a few activists were still hiding in the tunnels of the mine. The number of activists detained in recent days is 154. The police claim that 70 of their officers were injured and more than 30 police vehicles were destroyed by protesters.
Solidarity with the environmentalists
Climate activists from the protest group "Counterattack - for the good life" occupied coal excavators in the Hambach opencast mine in solidarity with the people of Lützerath on Monday morning.
The protest group not only criticized the evacuation, but also the decisions of the federal and state governments. "Several independent reports show that we do not need Lützerath coal to secure energy. Every piece of coal that is burned now further fuels the climate crisis," says activist Kim Laube.