HPG Press Centre releases identity of guerrillas fallen in Elazığ
HPG Press Centre released a statement disclosing the identity of two martyrs who fell in Elazığ.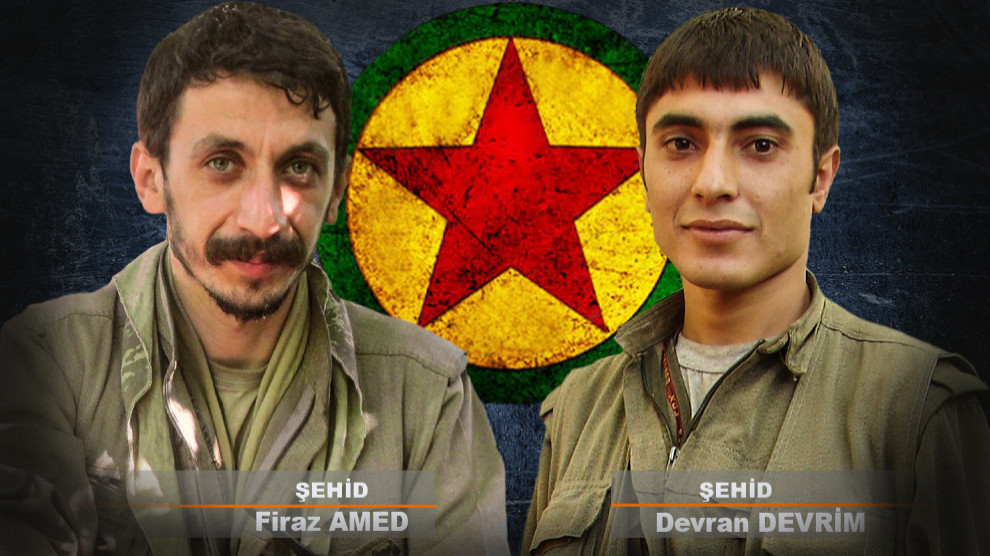 The HPG Press Centre statement said: "In our statement dated 23 June, we shared with the public that the invading Turkish army launched an operation in the countryside of Arıcak district of Elazığ on June 8 and that our comrades Devran and Firaz fell martyr during the heavy clashes between our forces and the occupation forces on June 9. The identity information of our friends who were martyred is as follows:
      Nom de Guerre: Devran Devrim
      Name Surname: Salih Ekinci
      Place of Birth: Urfa
      Mother's-Father's Name: Hindo - Seydo
      Date and Place of Martyrdom: 9 June 2020 / Elazığ
     Nom de Guerre: Firaz Amed
      Name Surname: Izzet Yiğit
      Place of Birth: Amed
      Mother's - Father's Name: Servet - Ömer
      Date and Place of Martyrdom: 9 June 2020 / Elazığ
The HPG statement continued: "The invading Turkish state has been attacking the entire society for years in order to eliminate all moral values ​​in Kurdistan and to disrupt its social structure. Aware of these practices of the fascist state, Kurdish youth have always been in resistance. Leader Ocalan's philosophy and ideology analysed the capitalist system and the fascist Turkish state system deeply and presented a perspective of struggle to the Kurdish youth against this. Kurdish youth joined the guerrilla ranks and raised the struggle for honour. Our comrades Devran and Firaz were leading this struggle for honour and fought against the fascist state in every field."