Human Rights Association Hakkari branch calls for "urgent response" to fire in Şemdinli
The Human Rights Association (IHD) Hakkari branch called for an "urgent response" against the spreading forest fire in Şemdinli.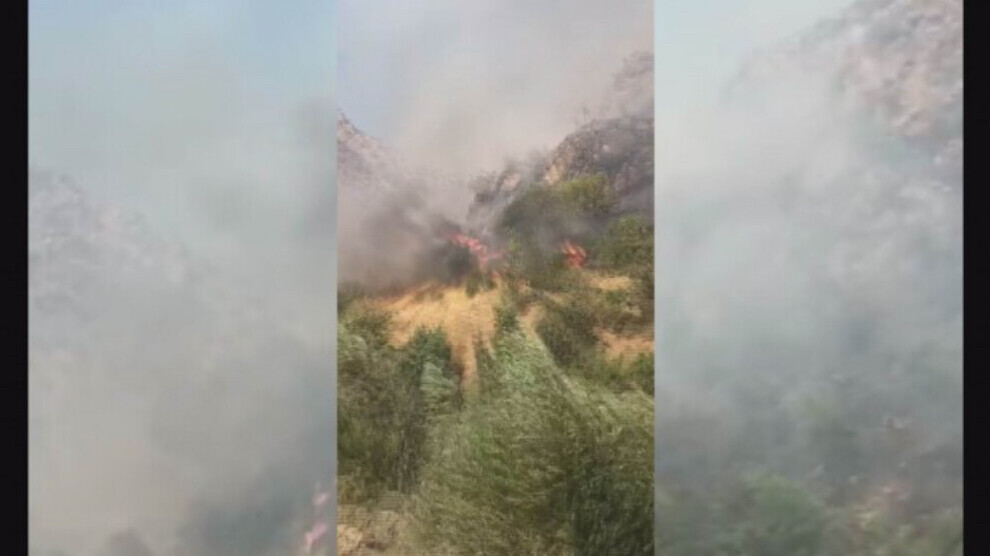 In a statement urging a quick response to the spreading of the fire in Şemdinli, the IHD (Human Rights Association) said that "necessary interventions are not being made to put under control the fire spreading in Şemdinli."
The IHD added: "The fact that the lands, which are the livelihoods of the people of the region, are in danger, is a threat to the very right to life of people and will affect them deeply in economic terms. In addition, the fire will also affect the balance of nature and caused permanent problems to the soil. Every precaution taken against nature is also a measure taken against humanity."
A forest fire started on 1 September in the countryside of the hamlets of Begirdî (Güzelkaya) and Gerket (Zorgeçit) linked to the village of Nehri (Bağlar) in Şemdinli (province of Hakkari).
Villagers are trying to put off the fire as Turkish authorities did not act.
The fire that started on 30 August in the region of Ava Weqfe in Bitlis was brought under control to a large extent.
At least 20 hectares of land were reduced into ash in this fire, which reached the village of Hürmuz (Ağaçköprü) in the district of Mutki. It is stated that the flames are still rising on Boz Mountain due to the effect of the wind.