Open letter on the ecological revolution in Rojava
"We also call for support for the ecological revolution in Rojava. We are referring mainly to the internationalist community of Rojava with its campaign Make Rojava Green Again."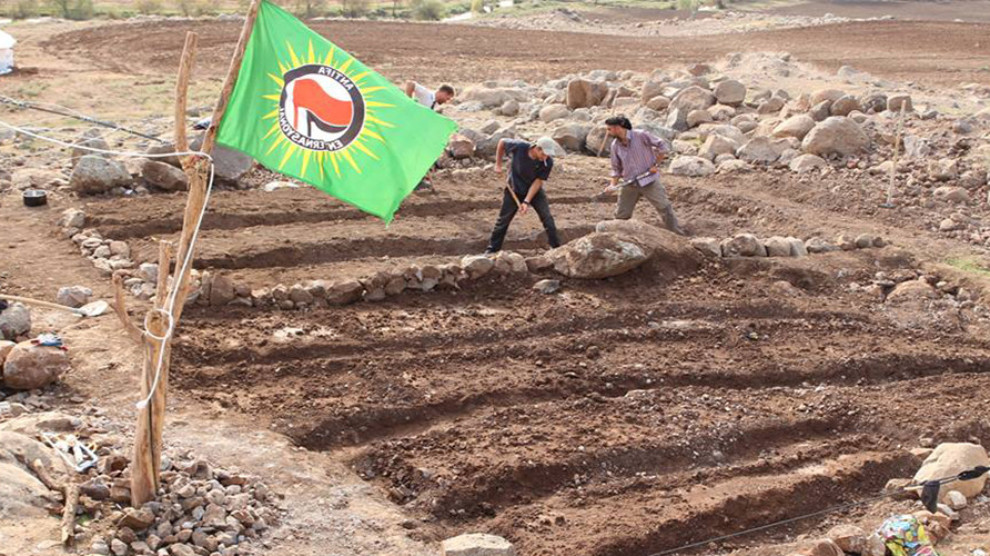 The anti-capitalist platform at FFF, Change for Future, welcomed the establishment of a local group of Fridays for Future in the democratic federation of Northern Syria (Rojava).

In their declaration, the platform emphasized the role of Rojava in the global climate justice movement:

"Your resistance against fascism and for an ecological and social society is an inspiration for all revolutionaries in this world.

The children of the old world greet the children of the new world. With you we say: we do not fear the ruins, because we carry a new world in our hearts".
Furthermore, the Platform emphasized the special closeness that they as an anti-capitalist young people in Germany for the Rojava revolution:

"An FFF local group has been founded in Rojava. We are happy about the fact that a democratic revolution was carried out in Rojava in 2012 and the people there are working to build a new society. As anti-capitalists, we are particularly pleased about this and want to I'd like to give you our regards. Many revolutionaries from Germany, such as Ivana Hoffmann or Kevin Jochim, have gone to Rojava to there the revolution against reactionary forces such as the Islamic State or defend Turkey. We therefore feel with Rojava that there is a special bond."
We also call for support for the ecological revolution in Rojava. We are referring mainly to the internationalist community of Rojava with its campaign Make Rojava Green Again. It contains a huge reform program which has set itself the target of destroying the world monoculture, the landscape destroyed by the Assad regime, and again the to manufacture.
The second focus is on the reuse of process water which is is supported by a program the used water is converted into grey and black water and is filtered by specific filter programs, e.g. rinsing water for watering the plants.
The third goal of the municipality is the use of wind energy in the Region. Therefore experts and supporters are needed to find a to build a windmill.

With solidarity,
Roman Scharf for Change for Future"
RELATED NEWS: