People protest decision to turn beauty spots into mine sites
"These regions are transhumance centers. Thousands of people live here and they won't stay silent about the destruction of nature," HDP Gever province co-chair Abdulkerim Akdoğan.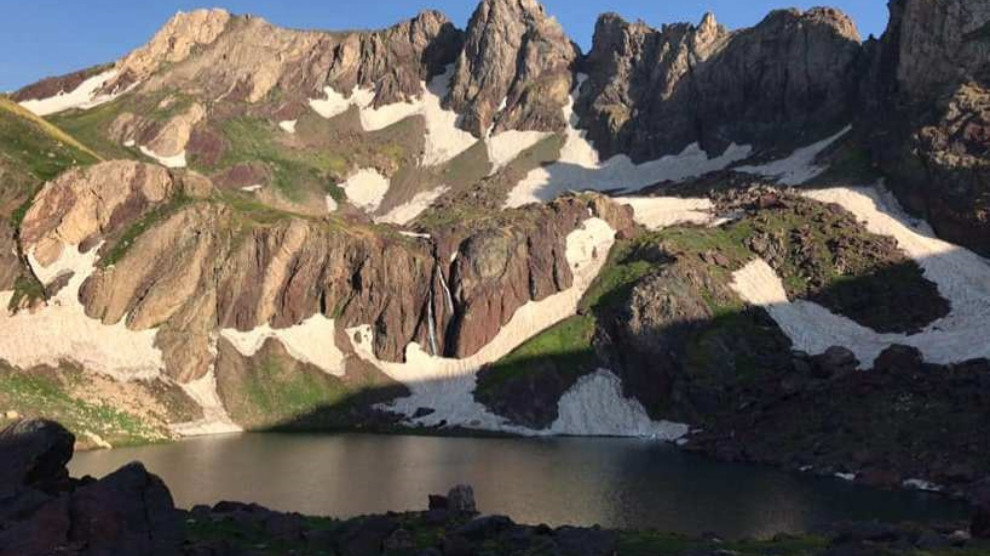 Important areas of Van and Hakkari are being turned into mining fields by the General Directorate of Mining and Petroleum Affairs of the Turkish Ministry of Energy and Natural Resources.
Environmental associations and political party representatives say they will protest against the decision.
Hakkari has the best honey in the world due to its untouched nature and thousands of plants. This magnificent nature risks being sacrificed to mines. The AKP is now transforming Cilo Sat Lakes, Govend Mountain, the village of Korgan, the valley of the village of Ördekli (Kotranis) and Nebirnav Plateau areas, known for their untouched nature, lakes and magnificent scenery, into mining fields by order of the Ministry of Energy and Natural Resources General Directorate of Mining and Petroleum Affairs.
In these regions, there are glacier and crater lakes, especially on Cilo and Sat, as well as ancient rock paintings in the caves. On the slopes of Cilo Mountain overlooking the Great Zap Valley, there are also groves of juniper and willow and coppice forests made of oak. Thousands of trees will be cut down to allow mining, water will be polluted, livestock and agriculture will be destroyed, people will have to migrate. In addition, there are mountain goats, mountain sheep, bears, wolves, lynxes, badgers, martens, foxes, hares, partridges, ducks, geese, cranes and quail.
New mine sites in Van
As in Hakkari, three regions for mining were also declared in Van. New mining areas were declared in Bahçesaray, Çatak and Tusba. The area in Bahçesaray and Çatak districts is known for its lush forests. There are thousands of endemic plants / animals in these forests. In addition, the spring waters born in this region provide drinking water to dozens of villages. Vineyards and gardens are irrigated and animal husbandry is done in the region.
Nature activist Fatih Şahin said that if the people and civil society organizations act together, they can stop this massacre of nature. He added that the mining site to be built will destroy all natural resources above and underground, Şahin said: "Cilo-Sat Lakes, Govend Mountain are also very important in historical terms. It is unacceptable to build mining sites in these places, which are both historical and natural wonders. We have witnessed nature massacres in other regions before. Our people should be conscious about this issue. If our people organize, together we can prevent the opening of mines here. If we do not act in an organized way, our springs, agricultural areas and livestock will be destroyed."
Ali Kalçık, president of Van Environment Association (ÇEV-DER), reminded that the regions declared as new mine sites in Bahçesaray, Çatak and Tusba are known for their forests, clean waters and plant variety. Kalçık said: "There will be a massacre of nature here, and it will be done in a conscious way. Mine sites cannot be opened in these places known for their endemic plants. If the mines are opened, whatever is underground and above ground will be destroyed. Everyone should say stop to this savagery, not just the people of the region."
HDP Gever province co-chair Abdulkerim Akdoğan said that the HDP will do everything it can to prevent the opening of the mines. Akdoğan added that they will prepare a road map on this issue: "These regions are transhumance centers. Thousands of people live here and they won't stay silent about the destruction of nature."