The breathtaking beauty of Dersim
Dersim is breathtakingly beautiful in every season of the year, and in autumn the splendour of the forests is dazzling.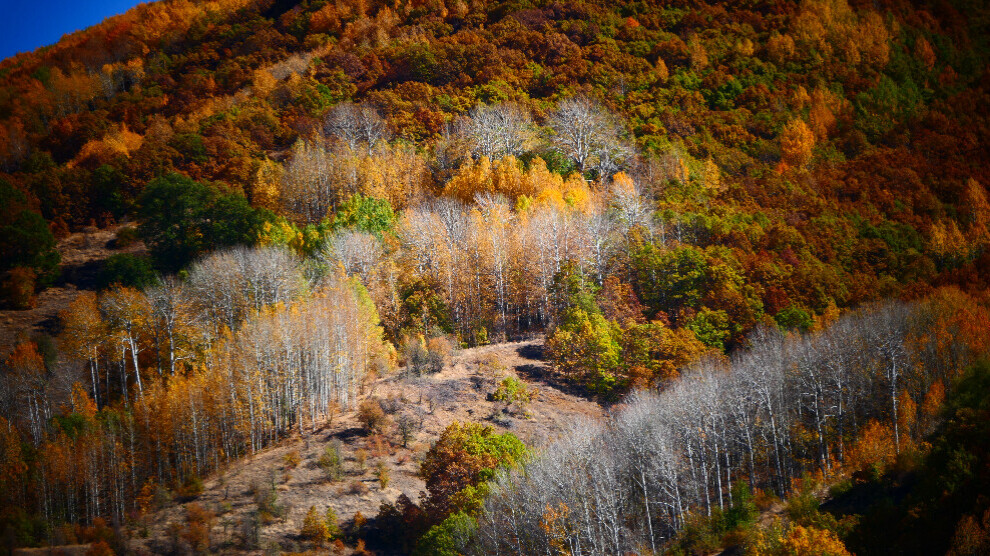 In Dersim, every part of nature is considered sacred and people fight dams, mining, forest fires, hunting and anything that threatens it. Despite these ongoing threats, Dersim continues to be breathtakingly beautiful. Every season has its own characteristics; in autumn it is the variety of colours that catches the eye.
Ovacık (Pilûr in Kurdish) lies at an altitude of 1500 meters between mighty mountains, the peaks of which are already covered with snow. In the region lie the Munzur National Park, the Mercan Valley and the Karaoğlan.

The autumn crocus grows at an altitude between 500 and 3000 meters and heralds winter with its white and purple flowers. Between Pülümür and Nazimiye are the Salördek forests, yellow, red and green in autumn. Among other things, walnut and wild fruit trees grow there. When the weather is good, people from the region go on excursions, admire the view from the mountain peaks and hike through the forests on a 15-kilometer route down to the Kadisirti waterfall.